I've recently noticed something crazy when it comes to garnish in food photography.  I'm still not totally sure what I think about it.
I've seen people, very prominent food stylists and photographers specifically, styling food shots with garnish that's not otherwise a part of the dish.  Let me explain.
This Turmeric Lime Cauliflower Rice, for example, has cilantro and limes in the recipe, so garnishing with them makes total sense to me.  They do a great job of adding a ton of green to the image, getting across the fresh and healthy nature of this recipe.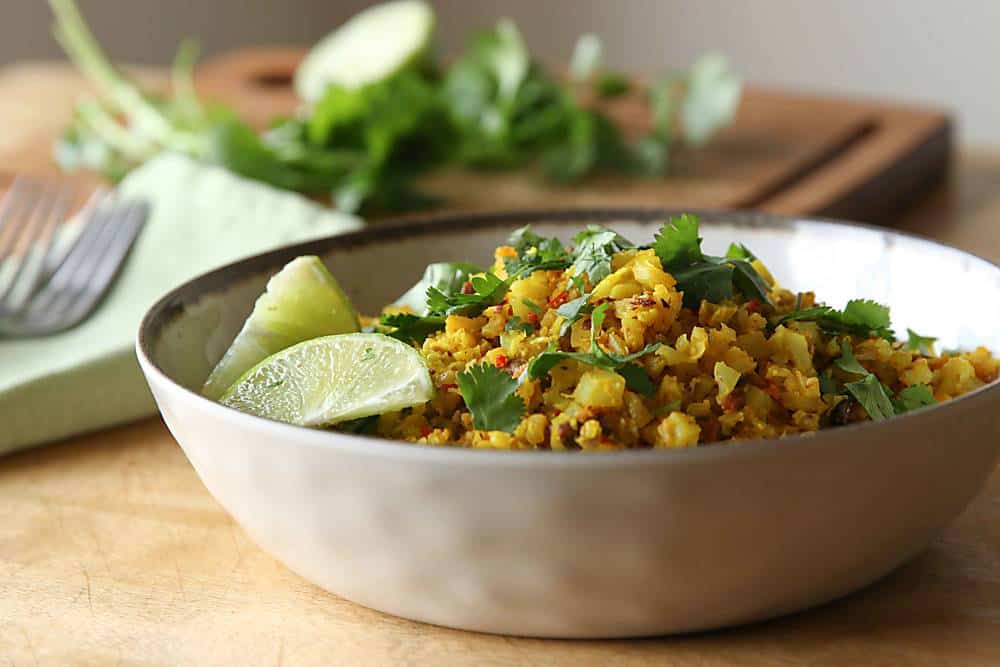 Just imagine, though, if I garnished it with big basil leaves or sprigs of mint.  Granted, they might taste okay, but they're not a part of the recipe, they're not harmonious with the overall flavors of this dish.
I have always held the philosophy to serve food that's edible and as the recipe is written.  I want it to look real and achievable.  Granted, every so often at restaurant shoots, I'll bust out a little vegetable oil and a pastry brush on a piece of steak to get a little extra glisten.  But, I'm not making ice cream cones out of Crisco.  In line with that, I'm not using garnish that doesn't jive with the dish.
Sure, some parsley on something Italian works.  When I serve my stuffed shells to the family, I don't usually bust out the parsley.  But, a little green is a great and natural contrast and I thought it was appropriate to use when shooting this dish.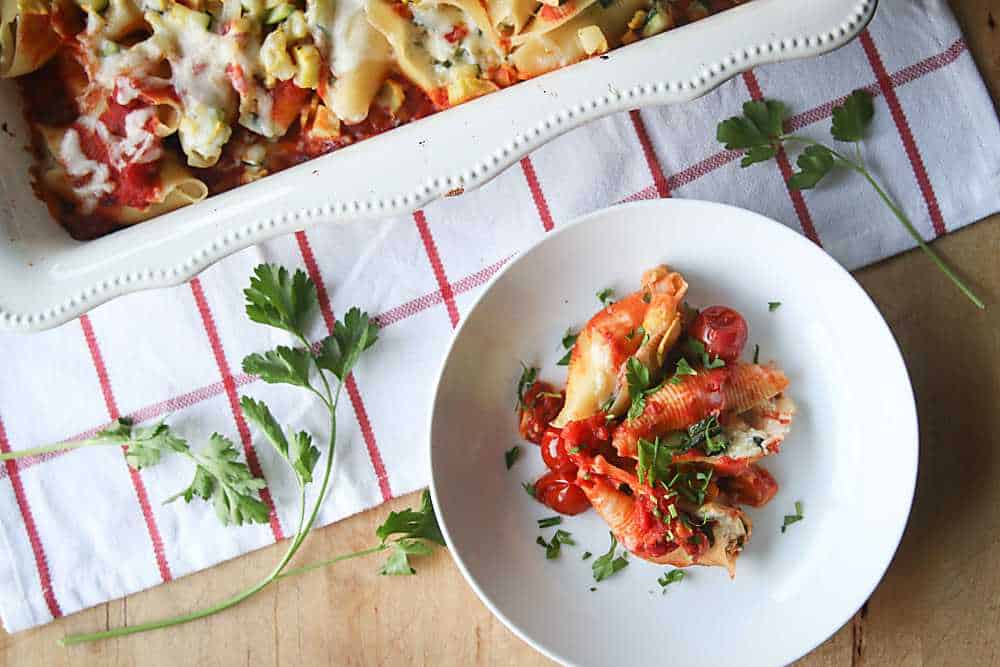 But mint next to tortilla soup?  Random basil with southern shrimp and grits?  I don't know.  I'm not sold on it.
But, what I do appreciate about having noticed this, is that it has reminded me how much garnish can add to the composition, color and style of an image.  It adds organic flair and natural energy.  As a result, I've been more intentional about purchasing garnish for photoshoots.
Question
What do you think about styling with ingredients or garnish that aren't in the recipe?  No big deal or false advertising?  I'd love your input!
Want to get more Food Photography Tips sent to your inbox and be a part of the #photochickens (chickens unite! spread your art around!)? Get on the list and get creative.