This week I put it to a poll on social media, asking which recipe you'd like to see in this week's video.  The winner, by a landslide, was Taco Wontons.  So, I jumped in the kitchen, made a few different test batches. This Taco Wonton recipe is the final result:
Taco Wontons
They've got a little throw back taco flavor with the ground beef and taco seasoning.  But, they're brought into current day with the addition of pickled onions.  Never fear, the recipe is below!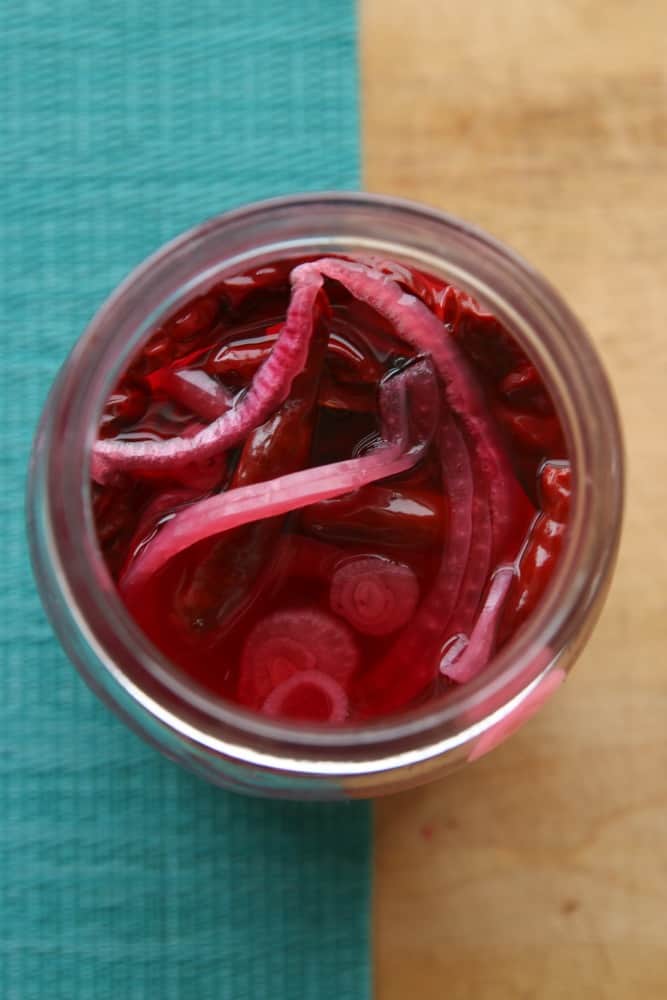 The wontons are then filled with the diced red onions, ground beef with taco seasoning, cream cheese and shredded white cheddar.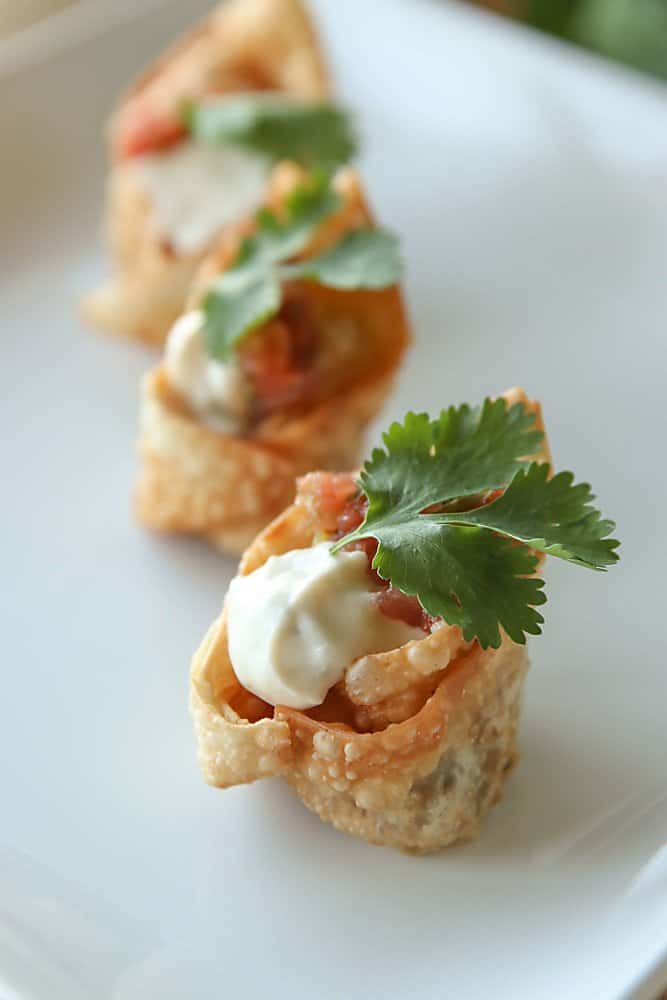 From there, it's just a matter of frying them and topping them.  Be sure to keep that oil around 350F to ensure nice, crispy wontons.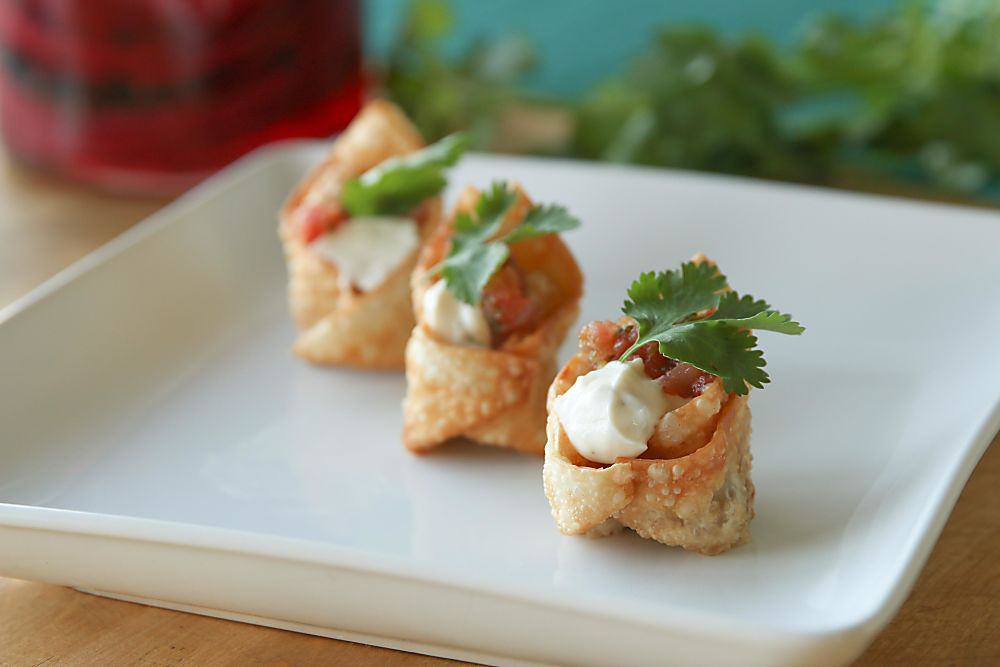 These make a fun, crunchy appetizer or snack, because, who doesn't love tacos?
Pickled Red Onion Recipe
Print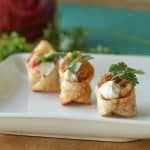 Pickled Red Onion
Author:

Prep Time:

10 mins

Total Time:

10 mins

Yield:

15+ servings

Category:

Condiment

Cuisine:

Mexican
---
Description
A quick pickle recipe for red onions for use on Tacos and other Mexican foods.
---
Ingredients
1 red onion
1/2 cup apple cider vinegar
1/2 cup water
2 Tbs sugar
1 Tbs peppercorns
2 Tbs chile pods
1 tsp cumin seeds
additional water
---
Instructions
Thin slice a red onion into rings and place in a clean, large mason jar.
Boil remaining ingredients (except extra water) to a simmer until the salt and sugar are dissolved and then pour over the onions in the jar.
Add additional water to the jar until the onions are completely covered in liquid.
Allow to sit on the countertop for 30 minutes to cool, then transfer to the refrigerator. You can eat them immediately, but they're most colorful and tasty 12 hours after refrigeration.
Taco Wonton Recipe
Print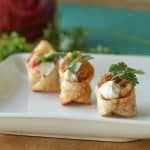 Taco Wontons
Author:

Prep Time:

30 mins

Cook Time:

20 mins

Total Time:

50 mins

Yield:

48 wontons

Category:

Appetizer

Cuisine:

Mexican
---
Description
Fried wontons filled with a taco beef filling, garnished with sour cream, salsa and cilantro.
---
Ingredients
1 lb ground beef
2 Tbs taco seasoning
8oz cream cheese
Wontons
1/4 c diced pickled onions
1/4 cup shredded cheddar
vegetable oil for frying
1/4 cup of water
---
Instructions
Cook the beef in a skillet over medium heat until all browned and broken up. Add taco seasoning to beef then transfer to a large mixing bowl.
Add diced cream cheese and shredded cheddar and diced pickled onions to the beef and stir until well combined.
Heat oil in a heavy bottomed pan until it reaches 350 – 375F.
Place a wonton wrapper on a work surface with a pointed edge toward you, so that it looks like a diamond. Place a heaping teaspoon of filling in the middle of the wonton, then dip your index fingers in the water and wet the edges of the wonton, then fold one point to the opposite point, keeping the filling inside, forming a triangle and sealing together the edges to seal in the filling. Take one of the points on the side and fold in toward the middle and repeat with the opposite point, securing the points together with a dab of water. Then press the sides of the folded wonton in, to create a more circular formation with the wonton. Repeat with remaining wrappers.
Place wrapped wontons into the frying oil (3 – 5 at a time depending on the size of your fryer…don't overcrowd otherwise it will reduce your frying temperature) and fry 3 minutes or until golden brown. Remove from the oil and place on a paper towel to absorb excess oil.
Serve immediately, garnished with sour cream, salsa and cilantro.