I did not invent these Glitter Dipped Fortune Cookies.  Thank you, Pinterest, for being an untamed world of brilliant ideas and inspiration!  I can't recall exactly where I saw them, but plenty of folks have made these, posted these and showed them off on their New Year's dessert tables.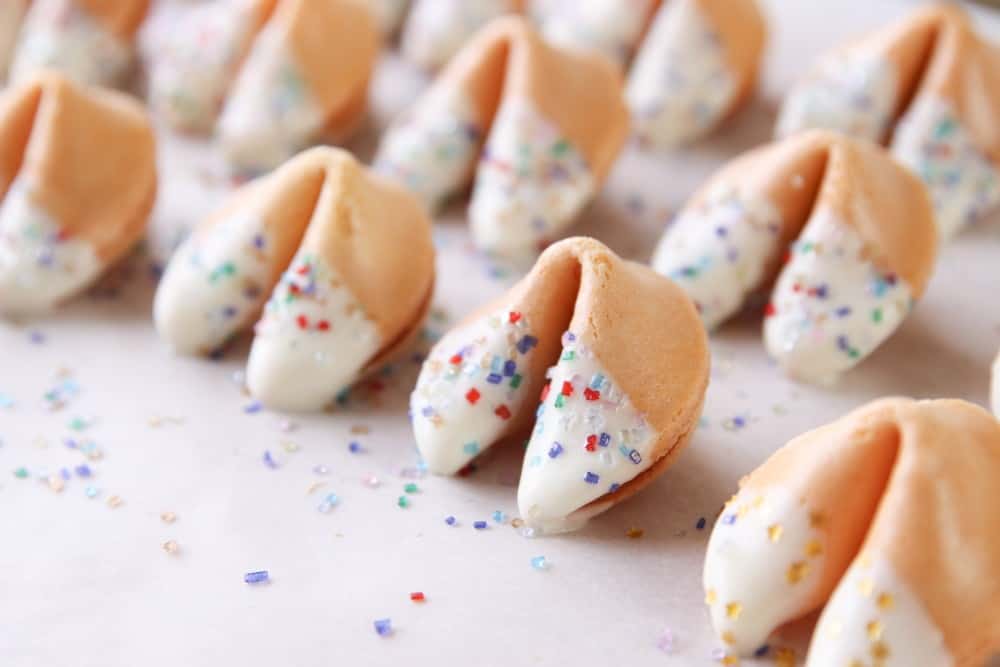 I had seen someone post these somewhere, but the making of them was sealed by a helpful suggestion from Wilton Cakes to buy their edible glitter.  They caught me, hook, line and sinker.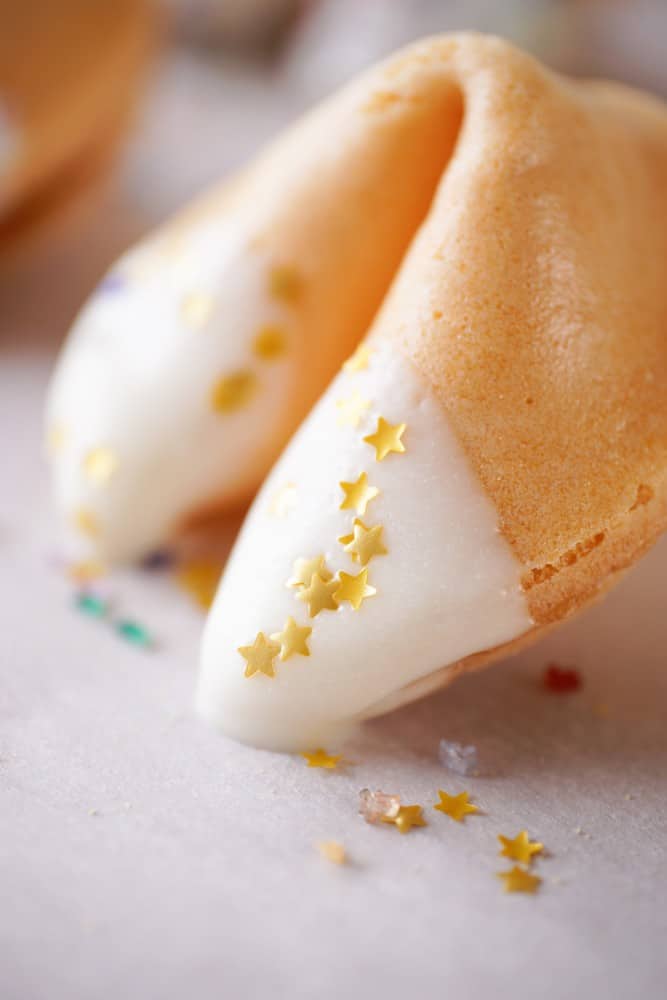 Obviously, you can go crazy with these.  I went for simple white chocolate and the edible glitters.  But, you could dip them in dark chocolate, milk chocolate, colored candy, go crazy!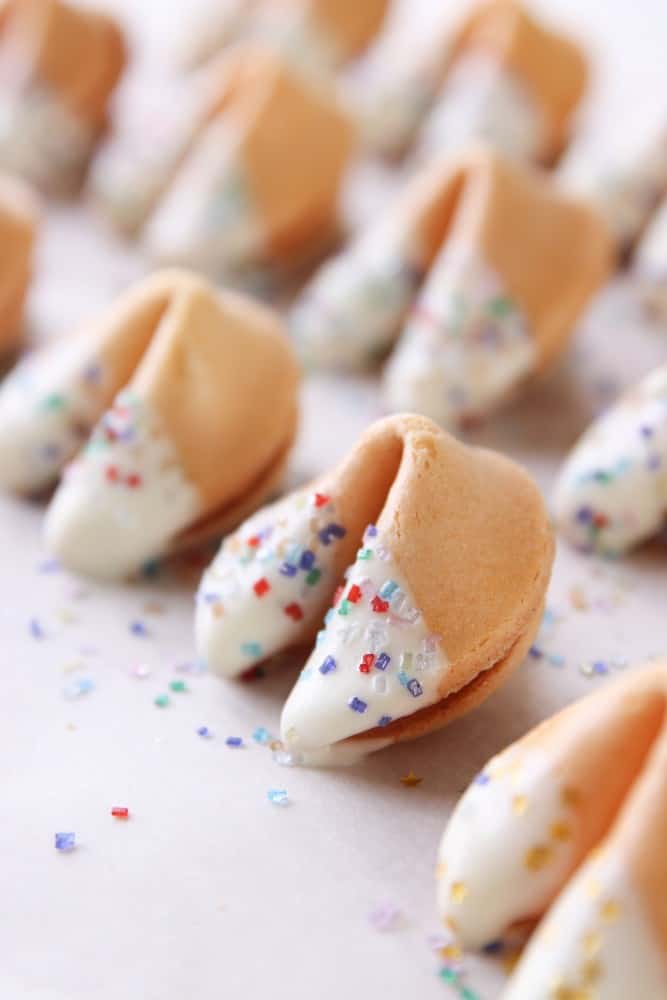 We are looking forward to our annual New Year's tradition with a few close friends and our build-your-own pizzas.  Knowing us, we'll probably wrap up the party by 10pm and be lights out by 12:02am.  My party animal days are over, but I still get excited every year at the prospect of exciting adventures and stories in the year ahead.  My one resolution this year is to start journaling every day.  This book I've got bumping around in my head isn't going to write itself.
Are you looking forward to the new year?  Do you make resolutions?  I'd love to hear about your traditions and plans for 2017.
Cheers!