I wrote a book about food photography!
Yep, it's official! I wrote a book and it's called Picture Perfect Food: Master the Art of Food Photography in 52 bite-sized tutorials. Each tutorial includes one lesson and one activity so you can put what you've learned into practice and improve your skills with firsthand experience. And it's enough for you to go at a pace of one tutorial a week for a whole year!
It also includes 75 original images that I captured especially for this book to provide inspiration and instruction for how to bring your food images to life.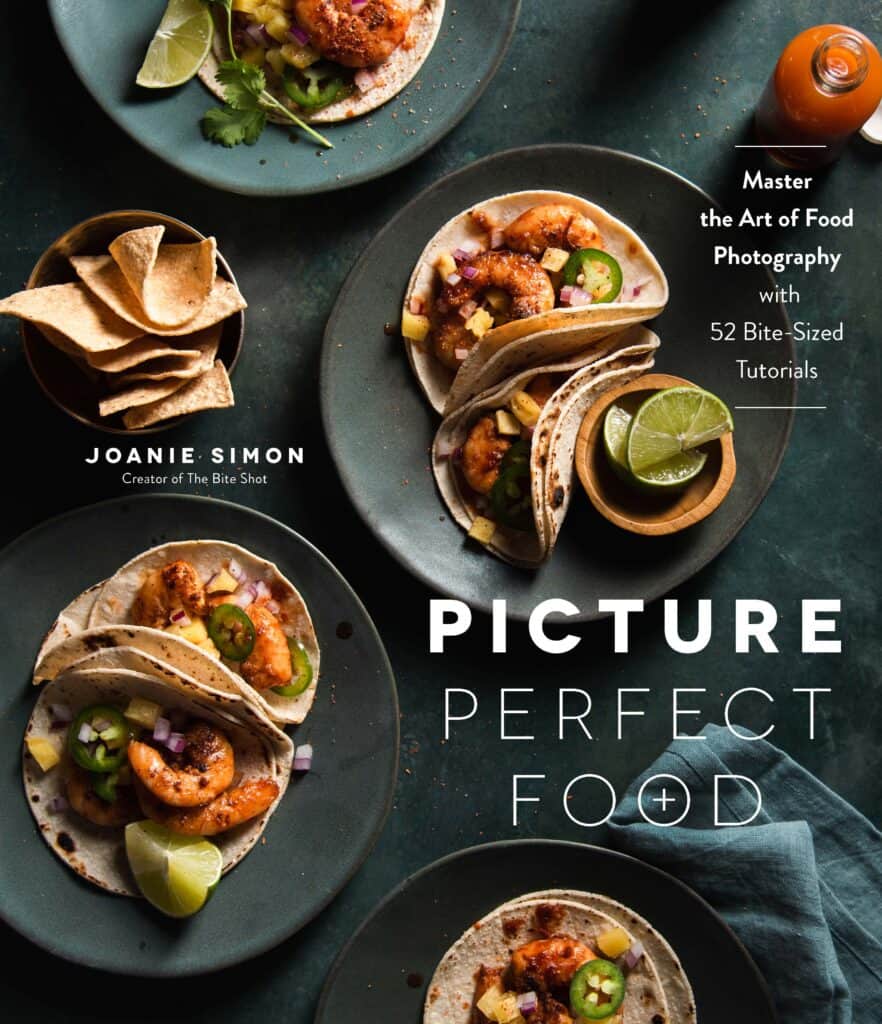 All photographers welcome
One thing that I kept in mind throughout the writing process was to ensure the book would be valuable for all variety of food photographers. From beginners on cell phones to experienced photogs with mirrorless and DSLRs, the contents of this book is aimed more at the creative and artistic elements of food photography that apply no matter the gear you're using.
Get Your Copy!
The book officially comes out April 20, 2021 through book retailers worldwide and is available in paperback and Kindle. You can pre-order your copy so that it ships to you as soon a it comes out.
My top recommendation for finding a copy in your country is to Google "Picture Perfect Food Joanie Simon" and locate the best retailer distributing to where you live. Amazon is carrying the book in most countries. For those countries where Amazon isn't carrying the paperback version, check out BookDepository.com for worldwide shipping options.
Let's read it together!
When the book launches in April, I'll be celebrating with giveaways, special collaborations with partners who helped to make this book possible and opportunities for us to read and practice our food photography skills together! Want to stay in the loop on all the fun? Join my e-mail list and I'll be sure to keep you in the know.