You know those things that you sit and wonder, "how hard are those to make?"  I never even asked that question in regard to marshmallows because I figured they were super complicated.  Turns out, they're not at all!  On top of that, they taste a bazillion times better than store-bought, making this S'mores Blondie Recipe a new family favorite.  Oh, and it involves fire, so you know Ryan loves it.
S'mores Blondie Bars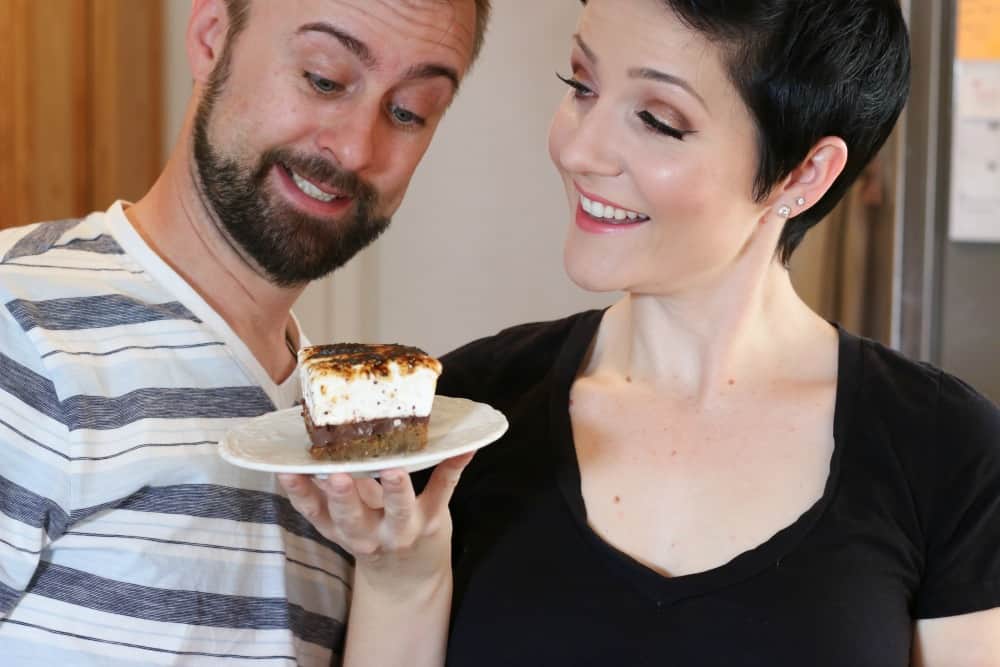 This recipe is a mash-up of Bobby Flay's Blondie Bar (say that 10 times fast) and Smitten Kitchen's Marshmallows.  After 6 rounds of testing, it was decided that cutting Bobby's Blondie recipe by half yielded the best balance of blondie to chocolate to mallow ratio.  But, I'll let you decide.  The original recipe for his Blondie can be found at FoodNetwork.com. The recipe I have been using and love with this bar is below.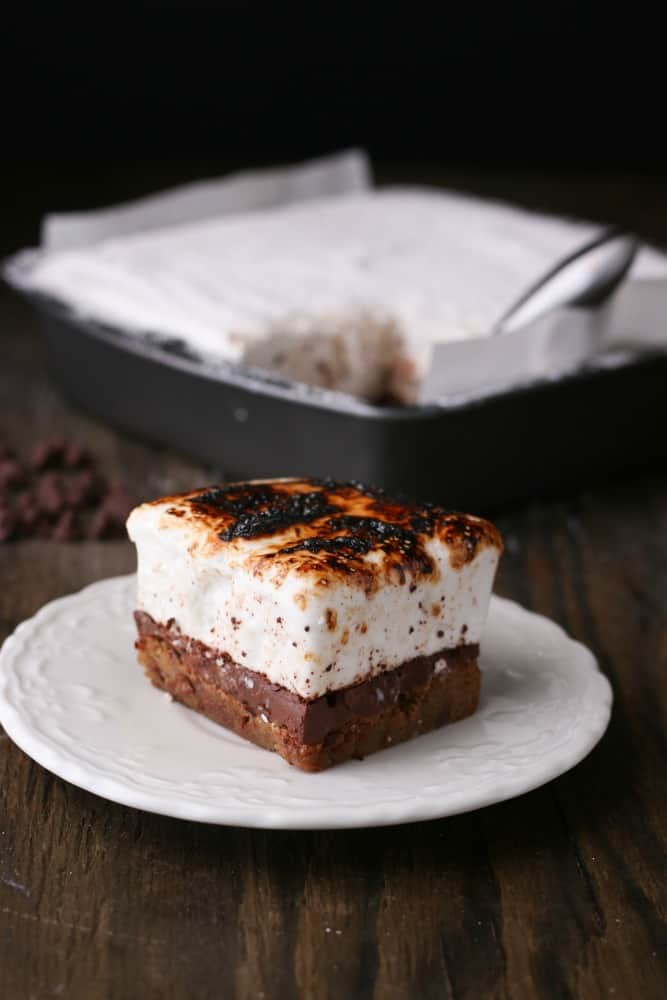 Want to toast your mallows and don't have a blow torch like I used in the video?  You can pick a small brulee torch at your local restaurant supply store at a reasonable price.
Now, the only question is how well "browned" do you like your mallows?  I go for blackened 🙂
Print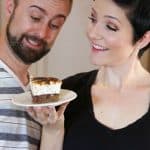 S'mores Blondie Bars
Author:

Prep Time:

45 mins

Cook Time:

25 mins

Total Time:

1 hour 10 mins

Yield:

9 - 12

Category:

Dessert

Cuisine:

American
---
Description
Taking the idea of s'mores and making it into dessert bars with homemade marshmallows.
---
Ingredients
1/2 stick unsalted butter
1/2 cups all-purpose flour
1/2 teaspoon baking powder
1/4 teaspoon salt
1/2 cup brown sugar
1 large egg
1/2 teaspoons vanilla extract
9 oz semi-sweet chocolate
1/4 cup confectioners' sugar
3 1/2 envelopes (2 tablespoons plus 2 1/2 teaspoons) unflavored gelatin
1 cup cold water, divided
2 cups granulated sugar (cane sugar worked just fine)
1/2 cup light corn syrup
1/4 teaspoon salt
2 large egg whites or reconstituted powdered egg whites
1 tablespoon vanilla
---
Instructions
Preheat the oven to 350F and line a 9×9 pan with parchment paper.
Combine flour, baking powder and salt in a small bowl.
Place butter in a microwave safe bowl and microwave 30 seconds until melted then add in brown sugar and stir until smooth.
Add egg and vanilla to the batter, whisk and then add to the 9×9 lined pan.
Bake blondies at 350F for15 – 20 minutes until a toothpick inserted comes out clean.
Once baking is completed, layer 9 oz chocolate chips on top of the blondie and place it in the oven, which has been turned off for 2 – 5 minutes, until chocolate is spreadable.
Spread the chocolate into an even layer and set aside.
In bowl of a standing electric mixer or in a large bowl sprinkle gelatin over 1/2 cup cold cold water, and let stand to soften.
In a 3-quart heavy saucepan cook granulated sugar, corn syrup, second 1/2 cup of cold water, and salt over low heat, stirring with a wooden spoon, until sugar is dissolved. Increase heat to moderate and boil mixture, without stirring, until a candy or digital thermometer registers 240°F, about 12 minutes. Remove pan from heat and pour sugar mixture over gelatin mixture, stirring until gelatin is dissolved.
With standing or a hand-held electric mixer beat mixture on high speed until white, thick, and nearly tripled in volume, about six minutes if using standing mixer or about 10 minutes if using hand-held mixer.
In separate medium bowl with cleaned beaters beat egg whites (or reconstituted powdered whites) until they just hold stiff peaks. Beat whites and vanilla (or your choice of flavoring) into sugar mixture until just combined.
Pour the marshmallow over the chocolate in the pan and then dust the top with confectioners sugar.
Place in the fridge uncovered at least 3 hours, then serve in squares, toasting the tops with a flame.