What better way to celebrate the luck of the Irish than with St. Patrick's Day cookies?  These are made with our family's tried and true sugar cookie recipe.  It's pretty much fool-proof.
St. Patrick's Day Cookies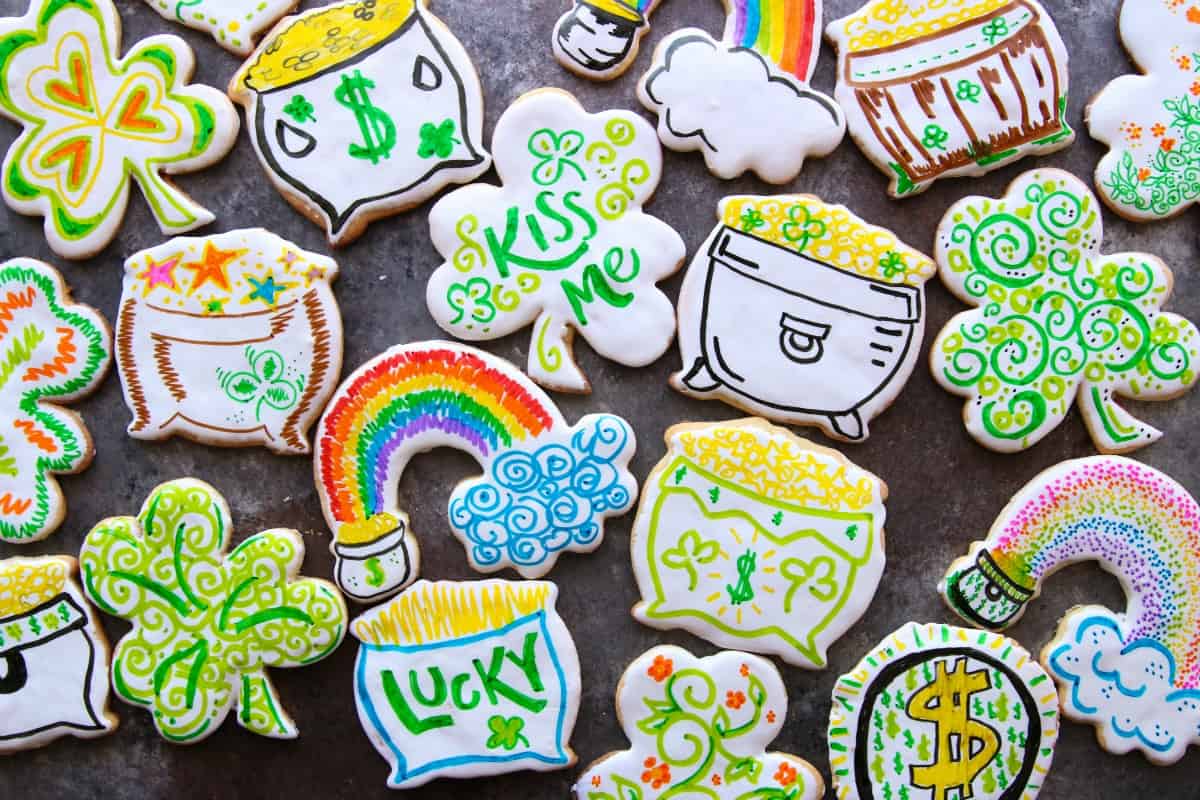 But the real magic is in the hard glaze.  It allows you to use Wilton's Food Writers to decorate them.  It's a special glaze recipe so that it dries hard and is the perfect surface for the markers to write on.  Oh, and yes, that's edible ink!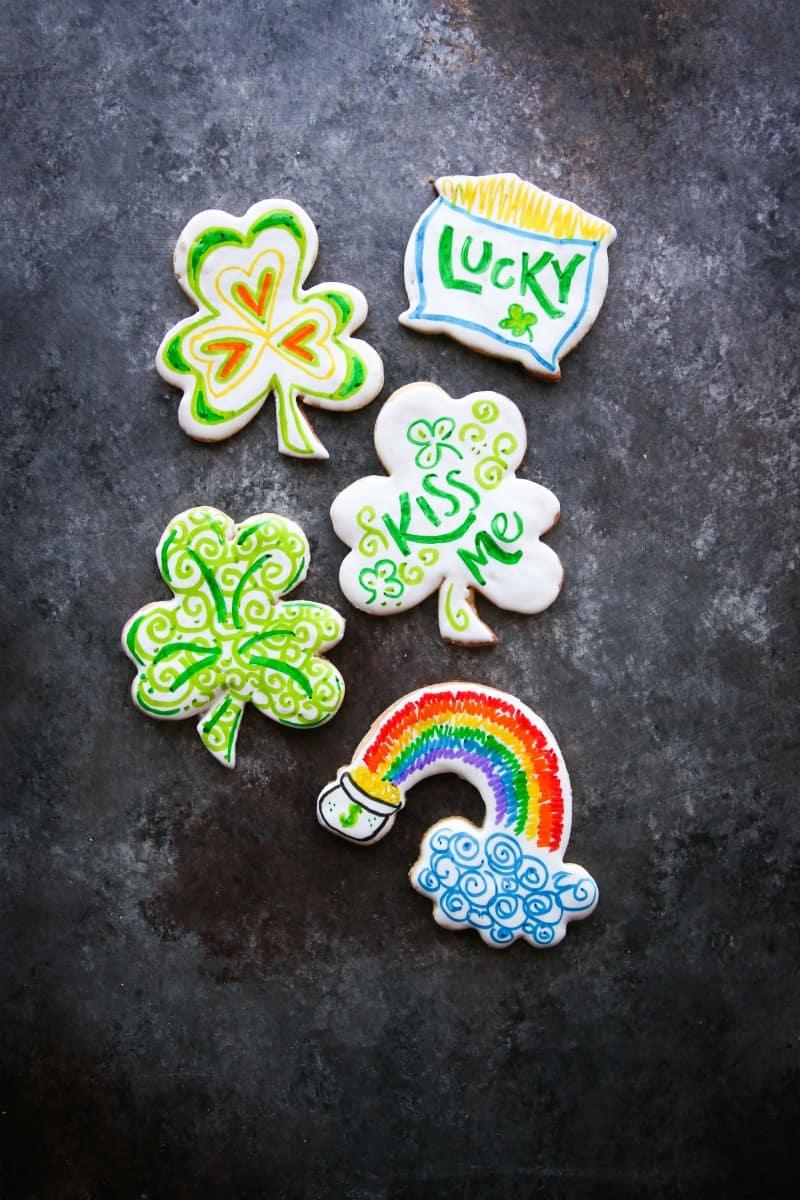 Set the Glaze
Do be sure to allow the glaze to harden overnight, or at least 12 hours.  This will ensure it's set enough before trying to color on them.
Too, if you want that bright white color, pick up some white food coloring.  It's not completely necessary, but if you leave it out of the glaze recipe, the color will be a little off white and the colors won't 'pop' quite as much.
Of course, these cookies aren't just limited to St. Patrick's Day.  They're fun for any time of year and completely customizable.
Happy baking!
The Recipes
Print
Basic Sugar Cookie Recipe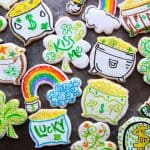 A tried and true recipe for classic sugar cookies.
Author:
Prep Time:

70 mins

Cook Time:

8 mins

Total Time:

1 hour 18 mins

Yield:

2 - 3 dozen

Category:

Cookies

Cuisine:

American
Ingredients
¾ cup shortening (or part butter and shortening), softened
1 cup sugar
2 eggs
1 tsp vanilla
2½ cups all purpose flour
1 tsp baking powder
1 tsp salt
Instructions
Mix shortening, eggs, sugar and flavoring thoroughly. Next, blend in flour, baking powder and salt and cover the bowl, placing in the fridge to chill 1 hour.
Heat oven to 400F. Roll dough to ⅛ inch thick on a lightly floured work surface. Cut into shapes and place on ungreased baking sheet.
Bake 6 to 8 minutes until very light brown. Move to a cooling rack and wait to decorate until fully cooled.
Print
Hard Glaze Icing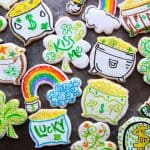 An easy recipe for the perfect hard icing glaze for cookies.
Author:
Prep Time:

60 mins

Total Time:

1 hour

Yield:

3 dozen cookies

Category:

Dessert

Cuisine:

American
Ingredients
2 1/4 cups sifted powdered sugar
2 Tbs meringue powder
2 Tbs light Karo syrup
3 Tbs of milk + 2 to 3 tsp
1 tsp white icing color
Instructions
Mix together the sifted powdered sugar and the meringue powder. Drizzle on the Karo syrup and milk then blend together
Add in the white icing.
Add in additional milk by the teaspoon to get desired thick but spreadable consistency.
Spread on cookies with a knife and ensure it's relatively thin, but opaque.
Allow to set 12 hours before decorating.