I'm Joanie. Thanks for stopping by!  I'm a Phoenix based food photographer, blogger, educator, potato enthusiast and I love my hairdresser.
I teach people about food photography on YouTube and bring you into my Kitchen Studio, sharing wild and crazy glimpses of life with two little boys and my college sweetheart on our "Ranchito" (it's a little ranch) in Arizona.
Among my greatest joys in life is coaching people through the growing pains of learning food photography and seeing them create images they can't wait to share with the world.  I personally left a high-stress job in technology sales to pursue my creative passions in food and photography and can't wait to help others do the same.
Oh, and my hairdresser?  The incredibly talented Yvonne Rosales who brought me into the world of the pixie.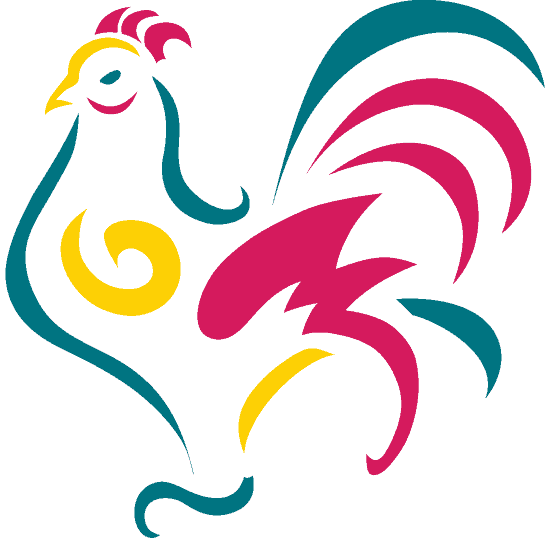 I Love Chickens
You might notice a chicken theme if you hang around with me long enough.  The chicken is a personal symbol of empowerment because of a little story from my therapist.  I struggled with alcoholism for over 10 years, but miraculously and thankfully, I'm living a life in recovery and am sober since March 23, 2015.  You can read the full story about the chickens HERE.  Today, the chicken symbolizes strength, being kind to oneself, beating the odds, and following dreams.  All things that are vital for success as a creative person.
Links
My YouTube Cooking and Personal Vlog Channel
My Family
You'll also find a cast of characters here on the site, on my social media and in my videos.  My husband Ryan and I both work out of our home so you'll see him around a lot.  He's Mr. Cool-Calm-and-Collected and super handy.  He built me the kitchen studio that I use for my videos!  As for the two little stinkers, Blaise (5) and Calvin (3) are my top taste-testers and snack-sneakers.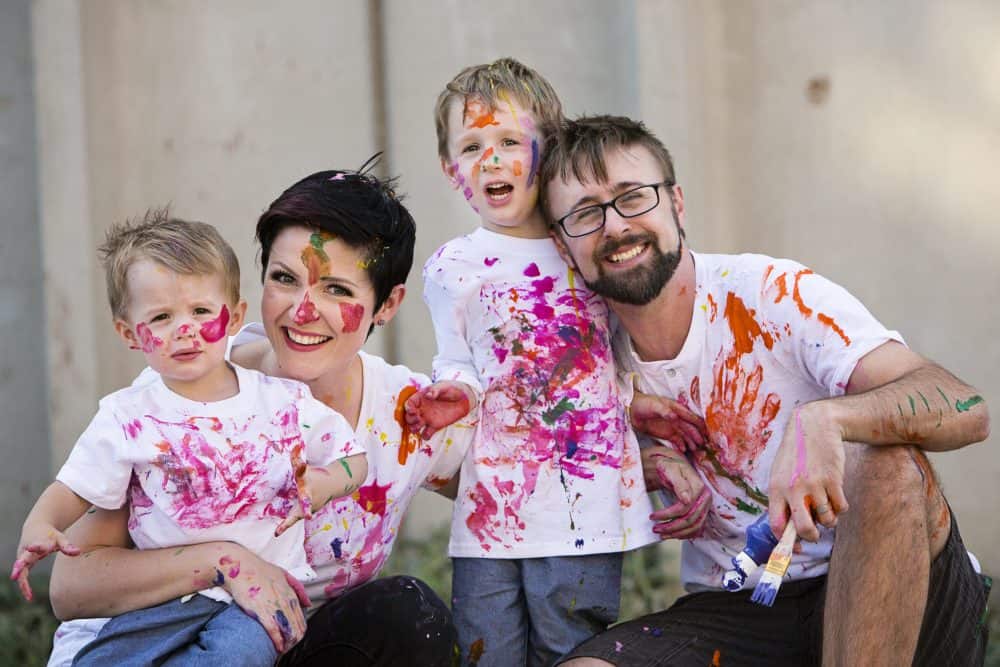 On TV
I have as much fun in front of the camera as I do behind it.  You can find me popping up on local morning shows in Phoenix sharing my home-cooked recipes.  I have also appeared on Guy's Grocery Games on The Food Network and the nationally syndicated show, The List.  For a full list of TV appearances, visit my Press Page.
Copyright Stuffs
As for the videos and photos, everything you see on this site is the property of Joanie Simon Media unless otherwise stated. If you want to use images from this site, please contact me.
A full list of my equipment and the software I use for photography and videos is on my Tools page.
Thank You!
On a personal note, this site and all of the work that flows from it are evidence of the incredible people around me who support me in my recovery and passions, and who love me like crazy.  I thank Jesus every day for these people and hope to never take these gifts for granted.