*This Jalapeno Queso recipe is sponsored by Shamrock Farms, makers of farm fresh, hormone-free dairy products, though all opinions expressed are my own.  Seriously, I only endorse stuff that I would actually pay real cash-money to buy for myself.
A big ol' pot of melty, gooey queso is, in my opinion, required for any Cinco de Mayo soiree.  Sure, there are queso recipes galore all over the internet, but what sets this recipe apart from the rest?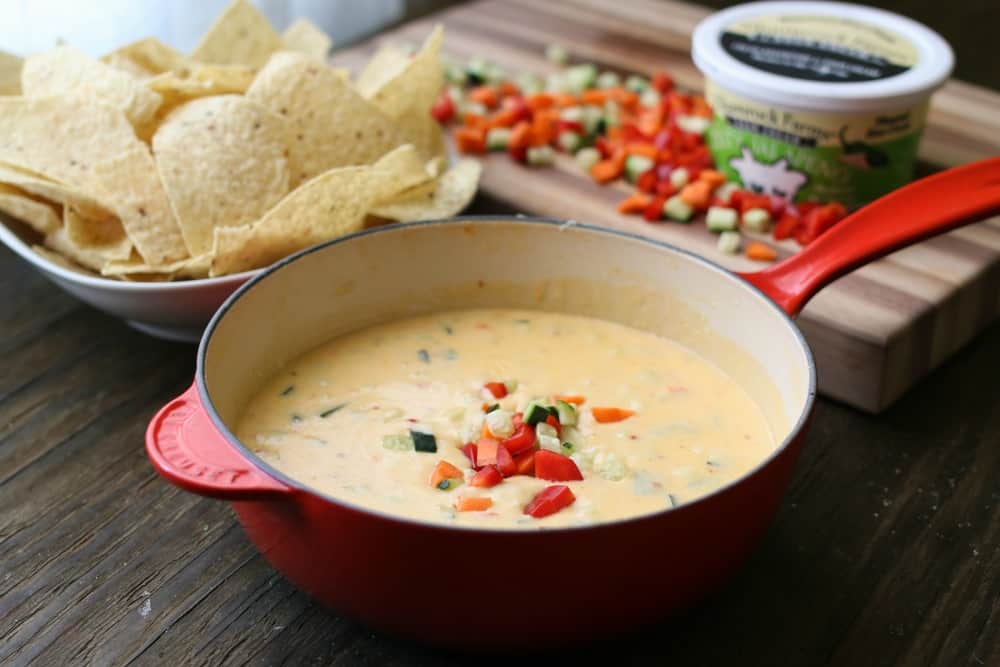 First, it has fresh veggies in it, including cucumber.  What?  Have I lost my mind?  Cheese and cucumber?  Yes!  I tried it, the fam loved it. It pops in a sweet flavor and a little added fresh texture.  Second, this jalapeno queso won't instantly turn into a gelatinous block after 20 minutes of sitting out on the counter at a party.  Granted, it may not last that long before folks gobble it up.  But, the moisture content from the veggies and the smooth texture of Shamrock Farms Jalapeno Sour Cream give this queso staying power.  It has a dippable texture until the last chip.  Fair warning, though.  Do not try to reheat this one.  It's not a leftover keeper.  It will separate if reheated and it won't look pretty.  That just means you need to invite everyone over to help polish this one off.
Shamrock Farms is a family business, located here in my home state of Arizona.  They are committed to the highest quality of product, which starts with the cows.  Never hormone treated, their milks, creams and sour creams are products that my family enjoys.  And, with two little boys, we go through a lot of Shamrock Farms milk in our house.  I think we're up to two gallons a week.  Bring on the calcium!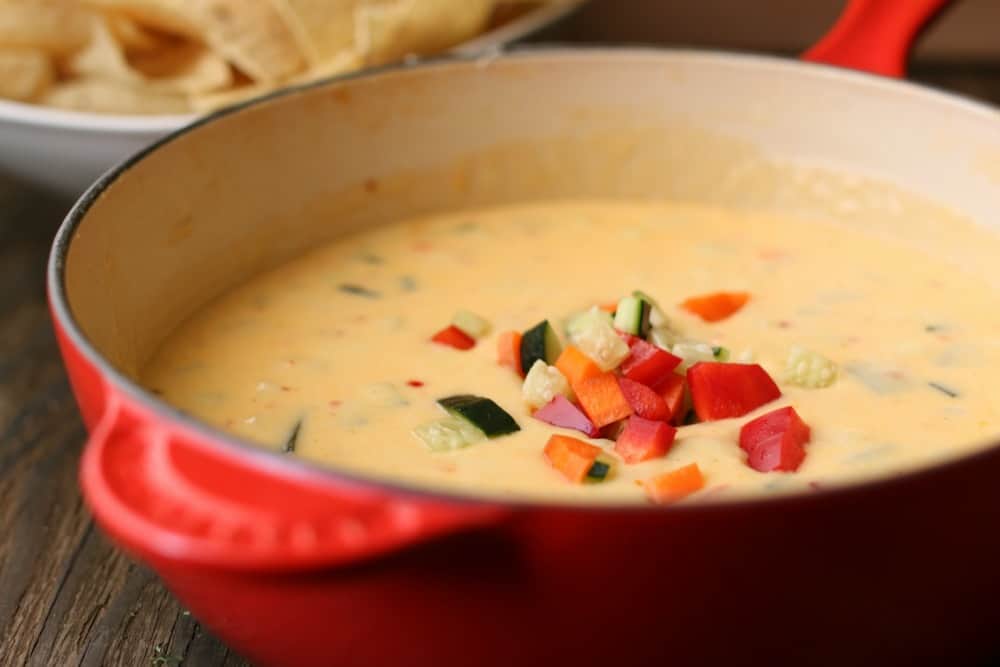 The added bonus to this recipe is that it takes no time to make.  Start by getting your mise en place (aka, prep everything so it's all ready to go and "in place").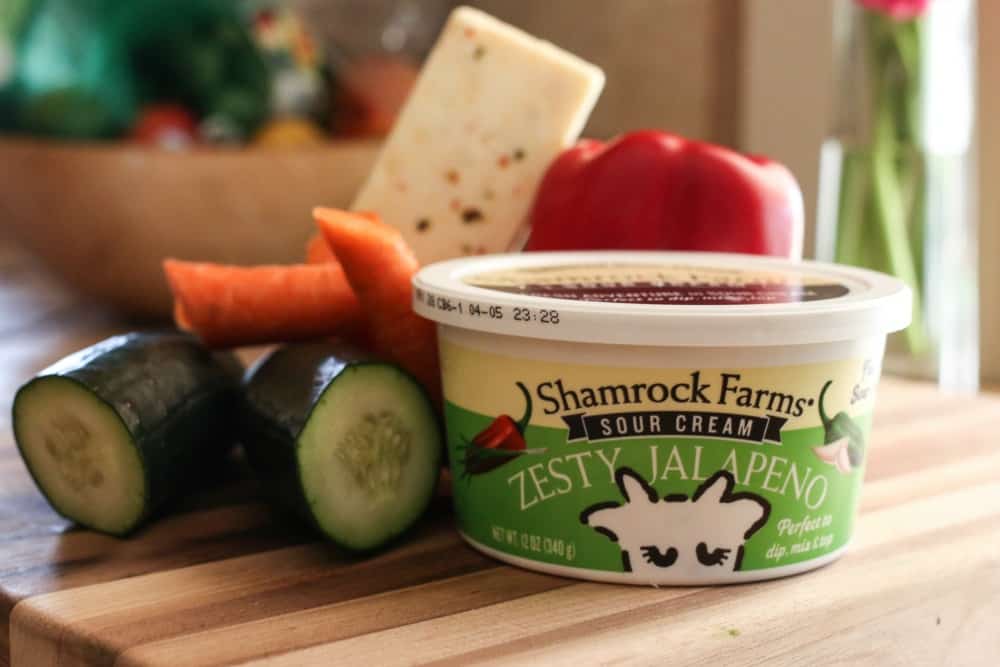 Then add the diced veggies and jalapeno sour cream into a pan over medium heat and stir until combined.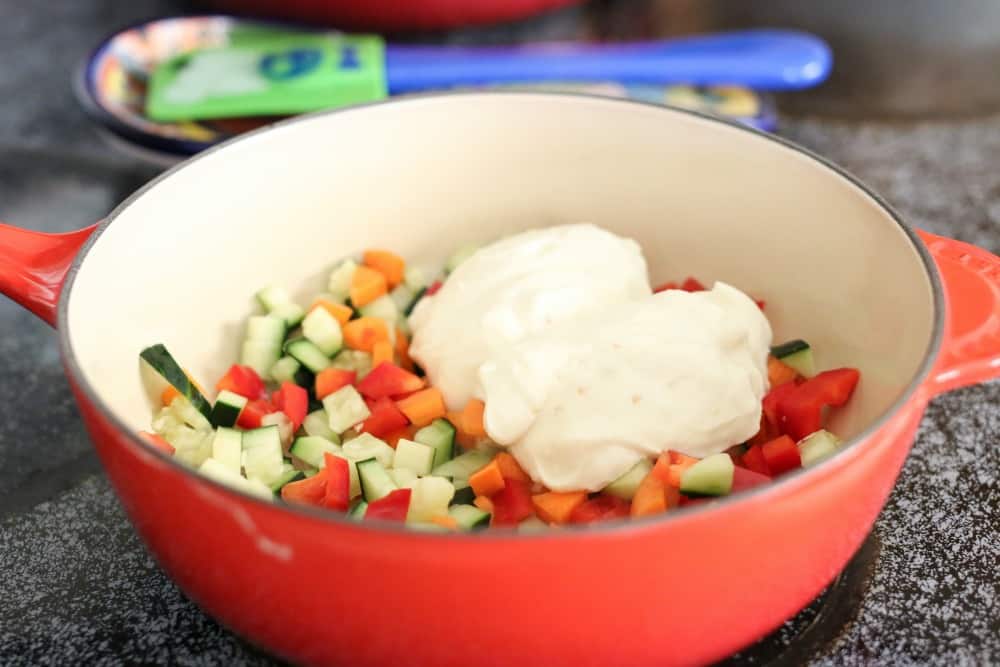 Then add in your shredded cheese.  One note about shredded cheese: do not use the pre-shredded stuff!  Yes, it seems convenient, but they treat it with starches to prevent clumping.  The starches will alter the melt-a-bility of your cheese.  So, resist temptation, bust out your cheese grater and work on those guns.  Yes, you can count cheese grating as cardio.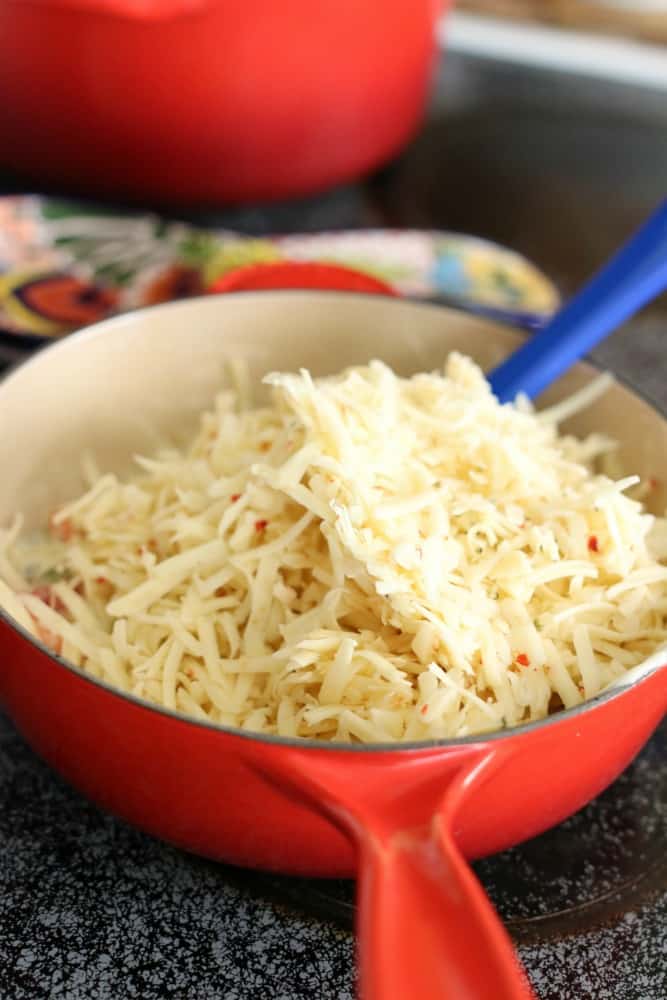 Turn up the heat to medium high and stir that cheese up with the other ingredients until it's totally melted.  Then, it's ready to serve!

  Just garnish with a little extra veggies and serve with chips…lots of chips.
Jalapeno Queso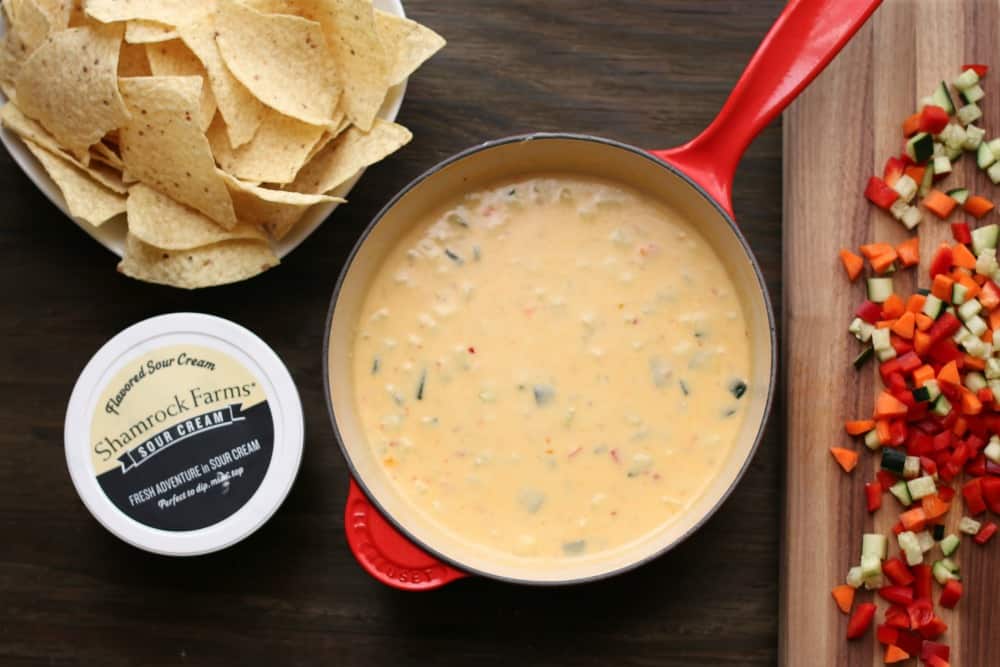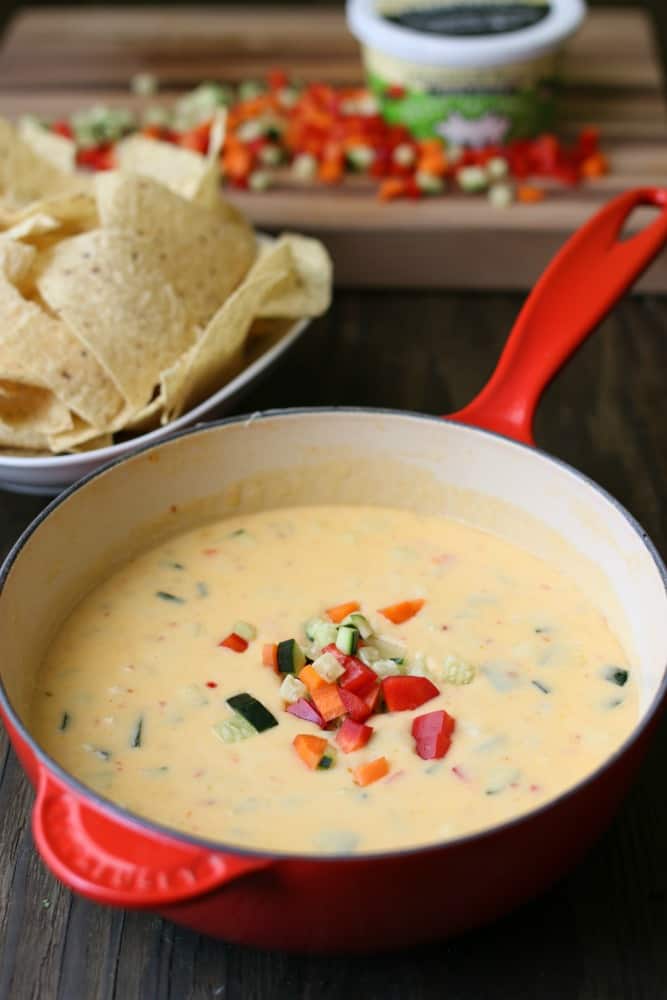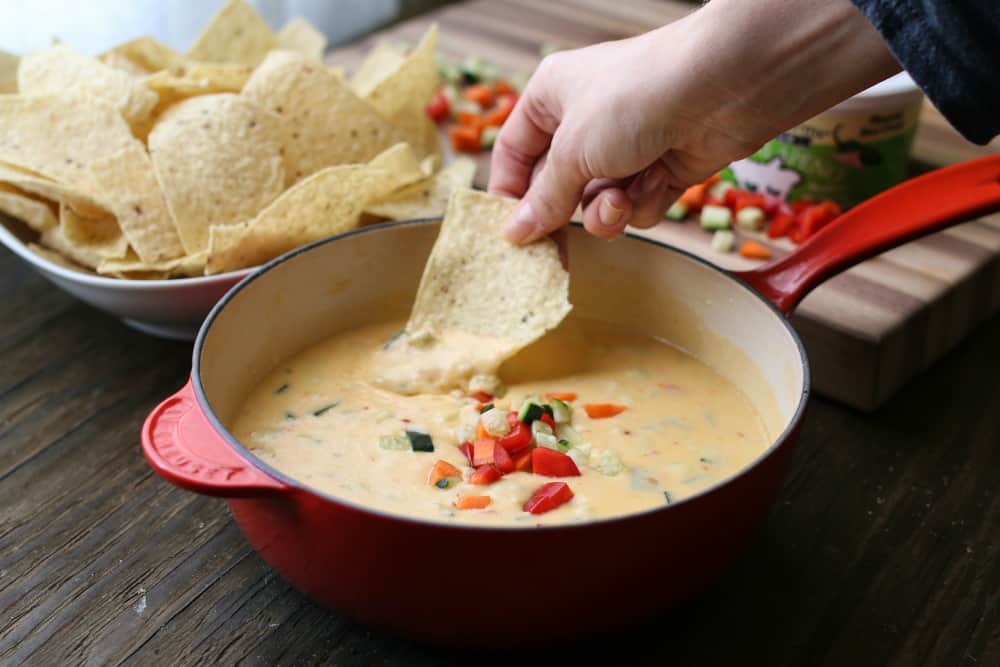 Do you have plans for Cinco de Mayo?  Afterall, it's a great excuse to make queso.
*Original recipe by Joanie Simon (joaniesimon.com)
Print
Garden Fresh Jalapeno Queso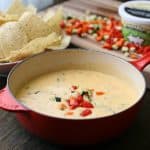 A garden fresh queso dip with jalapeno sour cream
Author:
Prep Time:

5 mins

Cook Time:

5 mins

Total Time:

10 mins

Yield:

8 servings

Category:

Appetizer

Cuisine:

Mexican
Ingredients
1/2 cup jalapeno sour cream
16 oz shredded jack cheese
1 carrot diced
1/2 cucumber diced
1 red pepper diced
Dash paprika
salt
Instructions
Combine the sour cream and diced veggies into a pot over medium heat. Add in the cheese and increase the heat, stirring constantly until the cheese is melted. Add in a dash of paprika and salt to taste and garnish with extra veggies.