Why is it "Tres Leches?"  That's "Three Milks" en Espanol.  In this recipe, similar to most traditional interpretations of the beloved Mexican dessert, those milks are sweetened condensed, evaporated and whole.  Each milk imparts a unique characteristic.  The sweetened condensed obviously has the sugar punch.  The evaporated has that deep essence of dairy.  Whole milk adds some desired freshness and lightness.  This version is much easier because it's a quick microwave cake.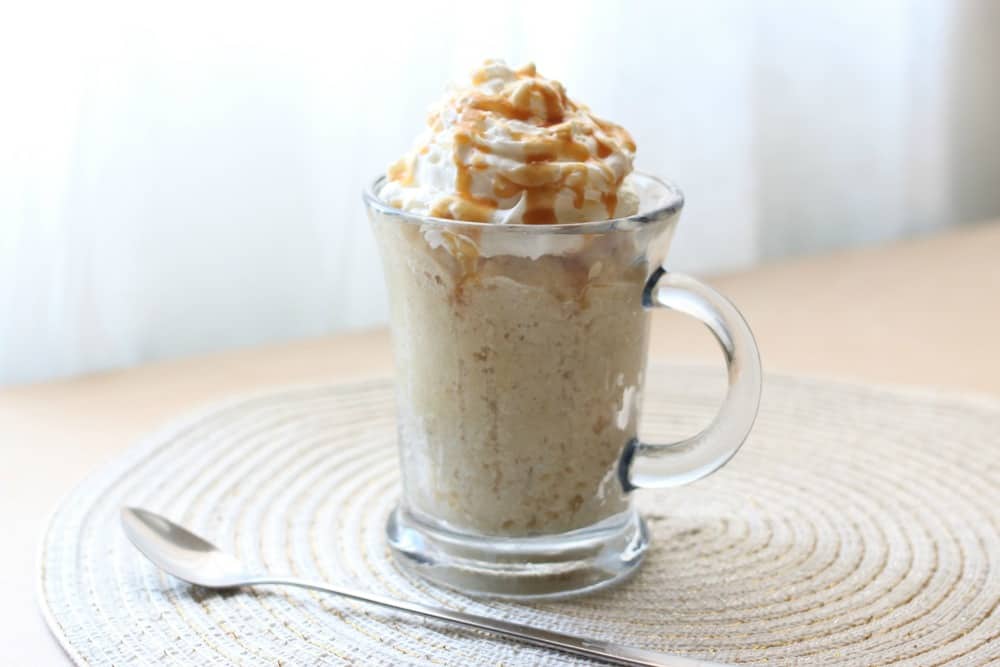 Tres Leches Microwave Cake in a Mug
This is actually one of those nifty microwave cake recipes, too.  You start by mixing together 1 egg, 2 Tbs sugar, 1/4 oil, and 1 Tbs softened butter and beat until light yellow and airy.  Then, add in 2/3 cup cake flour, 1/4 tsp baking soda, a dash of salt and a dash of cinnamon.  Mix that briefly, don't over beat. Then, divide half of the mix to a second cup and nuke 'em in the microwave for 1 minute.  Once they're cooked, poke them all over from top to bottom with a chopstick to make the cake porous.  Next, combine 1/3 cup each of sweetened condensed, evaporated and whole milks and stir until homogeous.  Then, pour half of the milk mixture over one of the stabbed cake mugs.  Use the rest on the second mug.  Top 'em with whip and caramel to finish off the party.  If you have an eager 4-year-old, I'm sure they'd love to help with the whip 🙂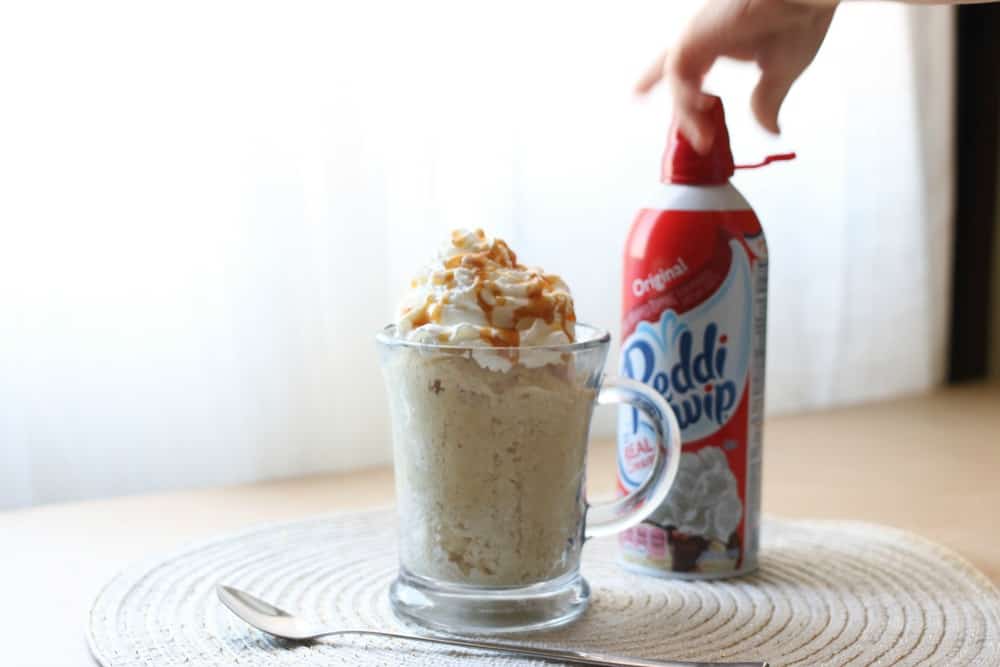 One important note is that you should use cake flour if possible.  It makes for a lighter, fluffier cake.  Other than that, this is an easy recipe and lots of fun for the family.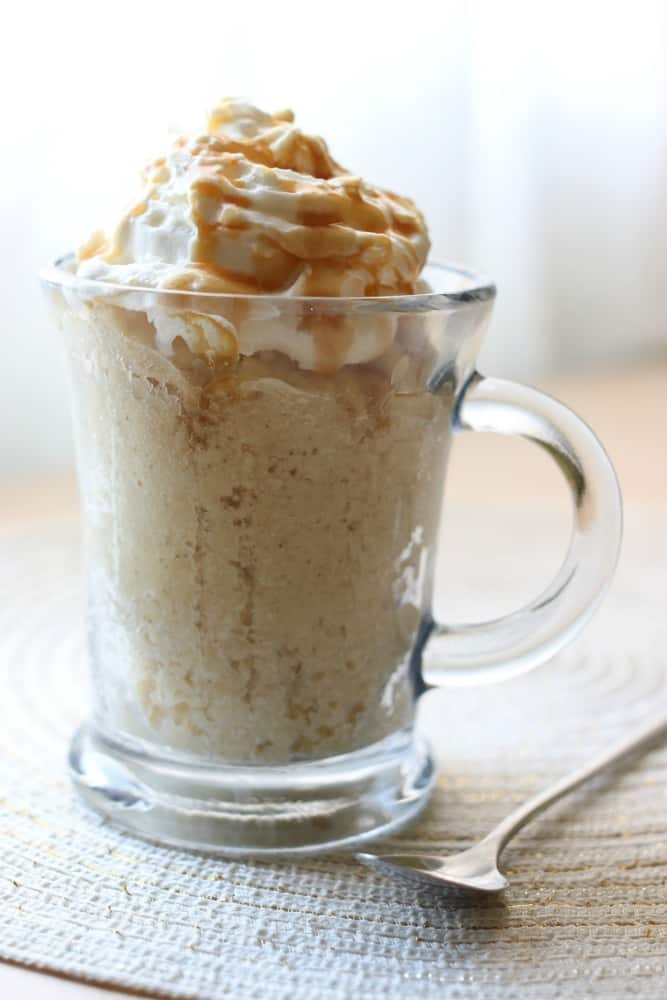 Want more recipes like this with a splash of wackiness?  Visit me on YOUTUBE and join the party.
*Original recipe by Joanie Simon (JoanieSimon.com)
Print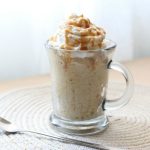 Tres Leches Mug Cake
---
Author:

Prep Time:

5 mins

Cook Time:

1 min

Total Time:

6 mins

Yield:

2

1

x
Description
Tres Leches cake you can make in the microwave
---
Scale
Ingredients
1

egg

1/4 cup

oil

2

Tbs sugar

1

Tbs softened butter

2/3 cup

flour

1/4 tsp

baking soda
dash salt

1/8 tsp

cinamon

1/3 cup

sweet condensed milk

1/3 cup

evap milk

1/3 cup

whole milk
whip and caramel for garnish
---
Instructions
Combine the egg, oil ad sugar in a bowl and whisk until the mixture is bright yellow with added volume. Whisk in softened butter. Add the flour, baking soda, sat and cinnamon into the egg mixture, and mix until combined, but don't over mix. Pour batter into two coffee mugs. Microwave on high for 1 minute or until the top is set and no longer liquid. Once cooked, remove from the microwave and poke with a knife all over the surface.
Combine the condensed milk, evaporated milk and whole milk and pour over the surface of the mug cake so that it soaks into the cake. Allow to cool five minutes, then garnish with whipped cream and caramel drizzle.
Category:

Dessert

Cuisine:

Mexican