*This post is sponsored by Bettercreme® Whipped Icing/ Rich Products but all opinions expressed are truthful and genuine.
National Dessert Month
October is National Dessert Month. Yes, a whole month devoted to my sweet tooth AND pumpkins!  What could be better?
When it comes to desserts, cakes in particular, I'm all about the icing.  Cake, after all, is just a platform for icing, right?  But, life being what it is, I don't always have the time to make a cake and icing from scratch.  What do I do when I need a festive holiday cake in a time crunch?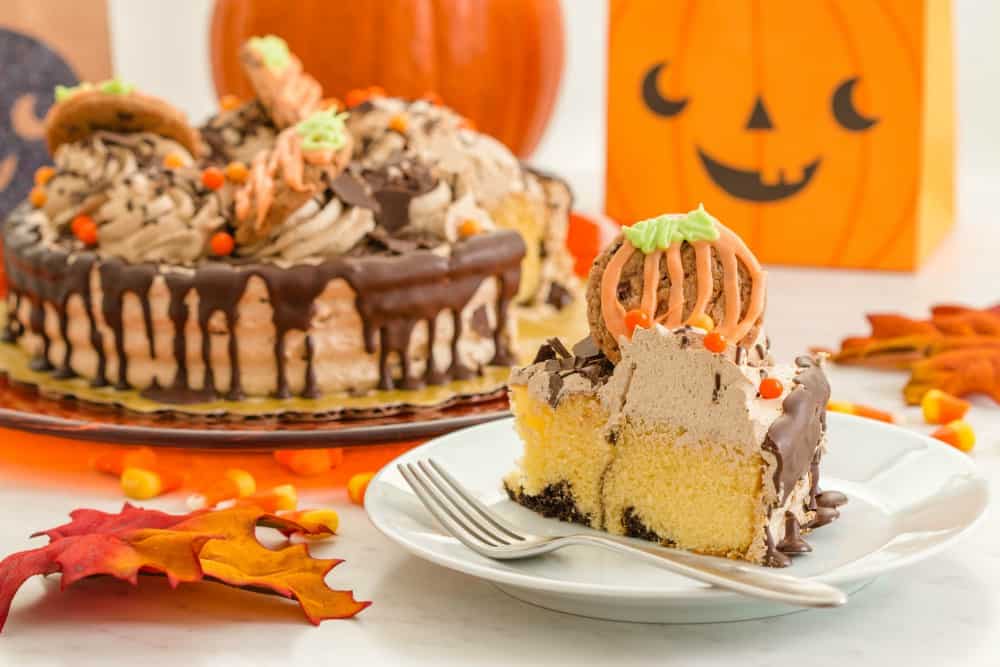 I head to my local grocery store and Ask for Whipped.  I am not a fan of most grocery store frostings, but Whipped Icing, that's the good stuff. It's lightly sweetened, customizable, and comes in a wide variety of flavors like Naturally-Flavored Lemon, Cookies-n-Crème, Pumpkin Spice and Sea Salt Caramel. Another bonus is that it's lower in sugar and calories than heavier buttercream. Just "Ask for Whipped" when you're at the store, and they'll know exactly what you're talking about.
I picked up this cookie cake from my local Fry's with the Chips Ahoy! Cookie Crunch® Icing for a dinner party with friends who have kids.  I wanted something that would be good for both kids and adults and this was the winner. Light Whipped Icing, crispy cookies, shaved chocolate and chocolate drizzle on marble cake. Just the right amount of sweetness to please everyone.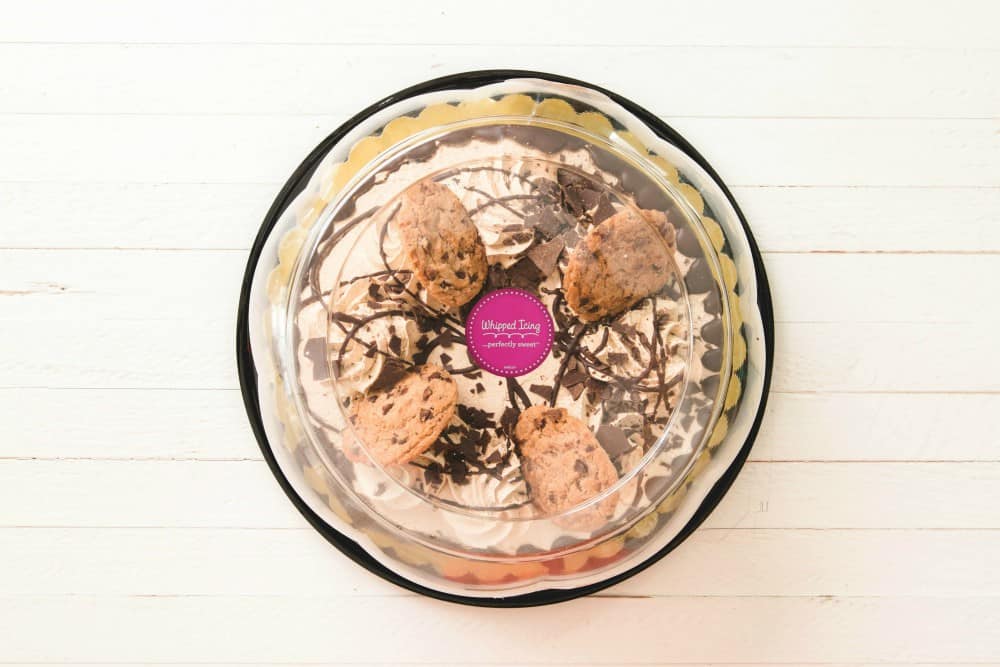 I did add a little extra fall-themed pizzaz to this cake by drizzling melted white chocolate with orange and green food coloring on the cookies to make them look like pumpkins.  And because you know the boys are fans of sprinkles, we tossed on a few of those for good measure.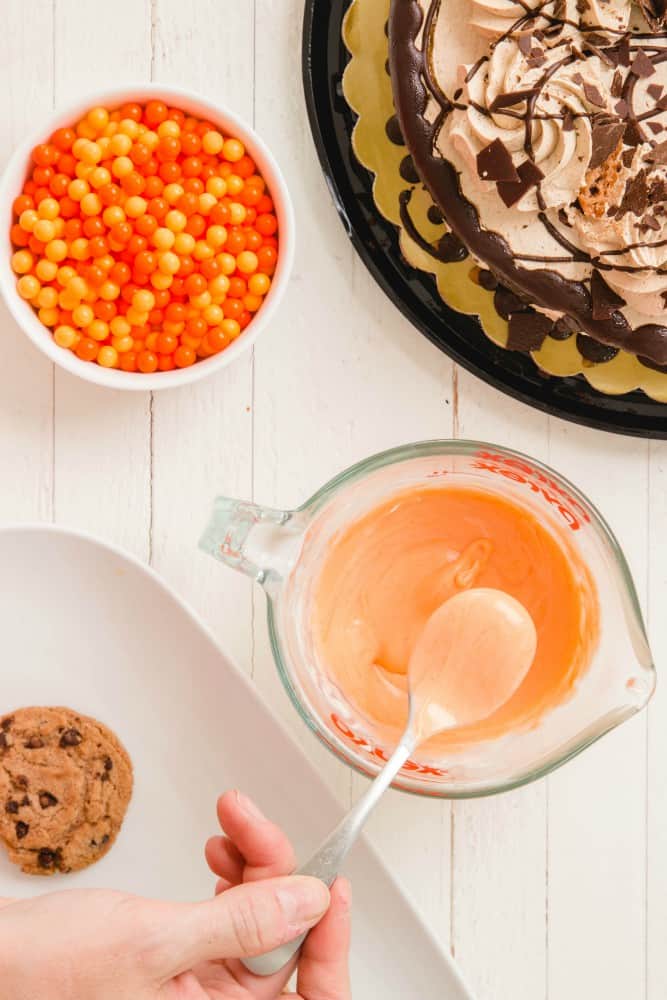 Just microwave white chocolate chips in a glass cup for 40 seconds on high and stir, continuing to microwave at 10 second intervals until the chocolate is smooth.  Then I added a few drops of orange food coloring and transferred it into a ziplock bag.  Then, I cut off the tip of the bag to make a homemade piping bag, and drizzled the white chocolate on the cookies.  Once the chocolate firmed up, I placed the cookies back onto the cake for a crazy cookie pumpkin patch.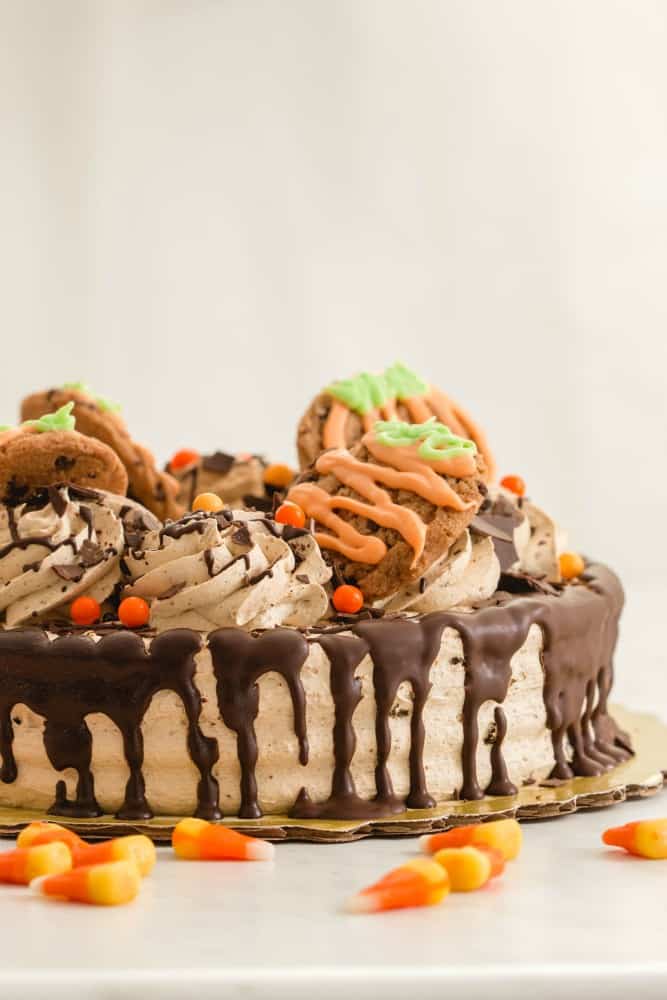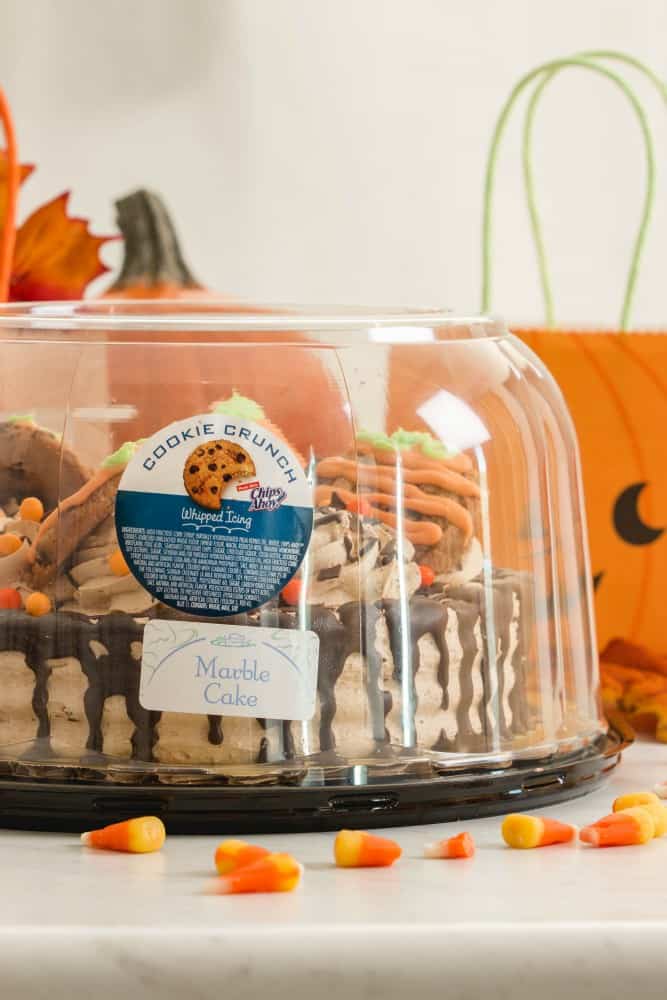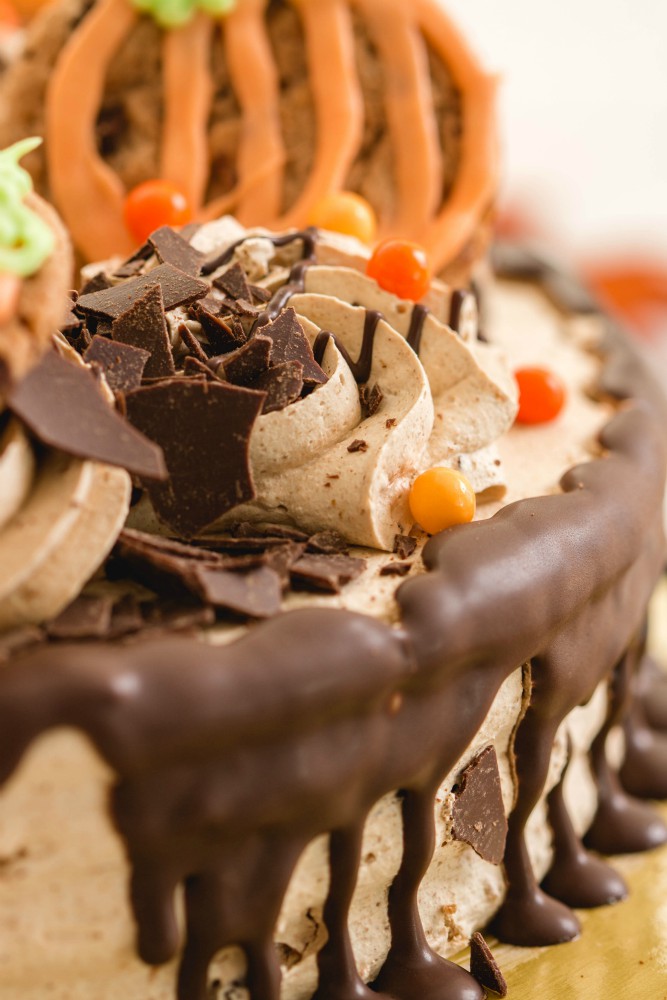 You should have seen the kids' faces when I brought this cake out. Cookies and cake in one!  It was a sweet way to end a wonderful dinner with friends.
As we launch into another busy holiday season, I always remind myself to take plenty of opportunities to do things that make life a little easier.  This is one of those things.  Ask for Whipped and let the bakery do the work for you.  What are ways that you make the holidays less hectic?  I'm always looking for new ideas!
For more mouthwatering National Dessert Month inspiration, be sure to visit AskForWhipped.com, and follow Ask For Whipped on Instagram and Facebook.