Making homemade tortillas is so much easier than I thought.  I've been buying pre made ones at the grocery store for years, wishing they tasted as good as the ones at my favorite Mexican restaurants.  I was trolling Pinterest and came across several recipes for homemade flour tortillas with spinach.  They jumped off the page because of their electric green color.  I tried them out, but none gave me the soft, fluffy, light and slightly chewy tortillas that I wanted.  So, what's a girl to do but hit the kitchen with full force making a half dozen batches until I got these green goddesses!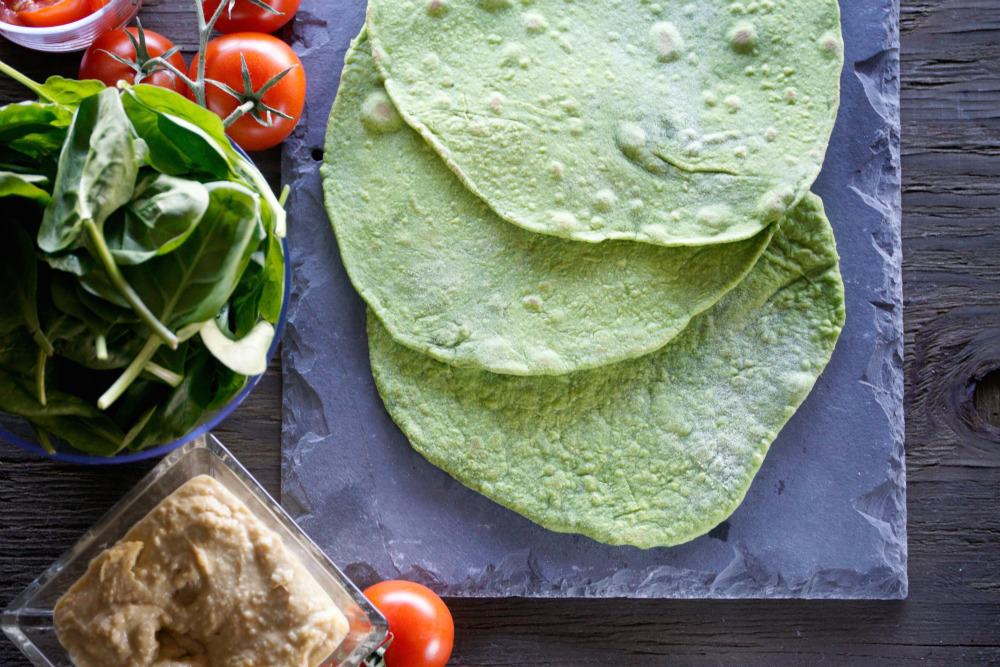 If you follow me on Snapchat (username: joaniersimon), you'll know just how many times I made these.  The kids can confirm, it was a lot!
Homemade Tortillas with Spinach Recipe
Want to make these tortillas at home for yourself?  There are a few important tricks to know, including the official "Grandma Method" so watch carefully.  This is the kind of recipe that I can write down exact amounts, but ultimately, depending on your climate, elevation, time of year, etc…it could change the amount of liquid you would use.  So, like I do in the video, let the dough talk to you…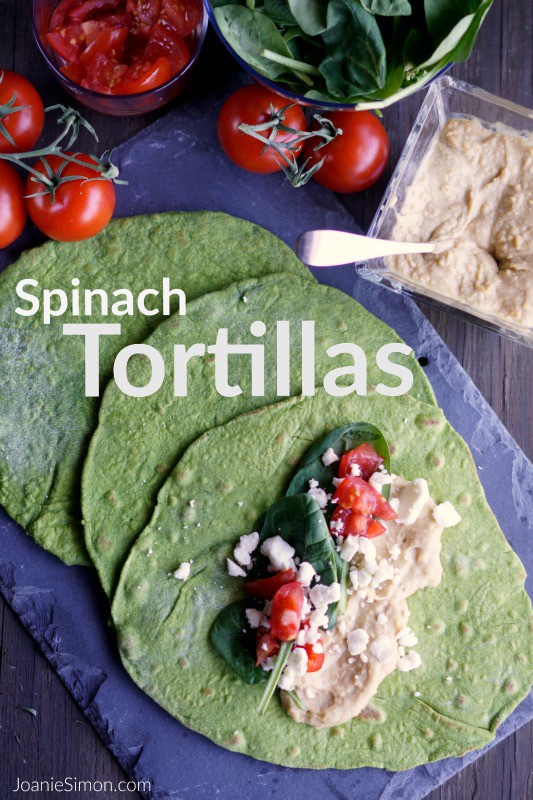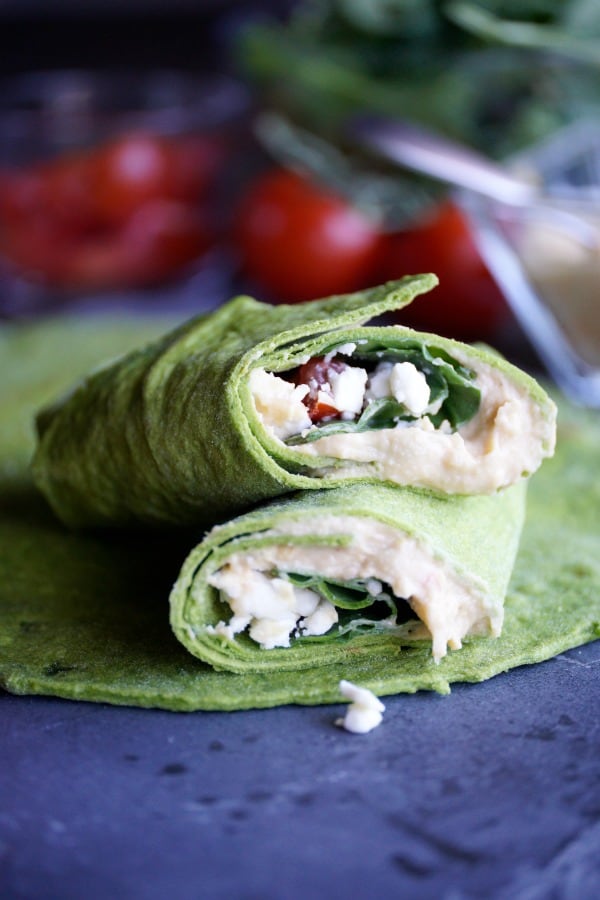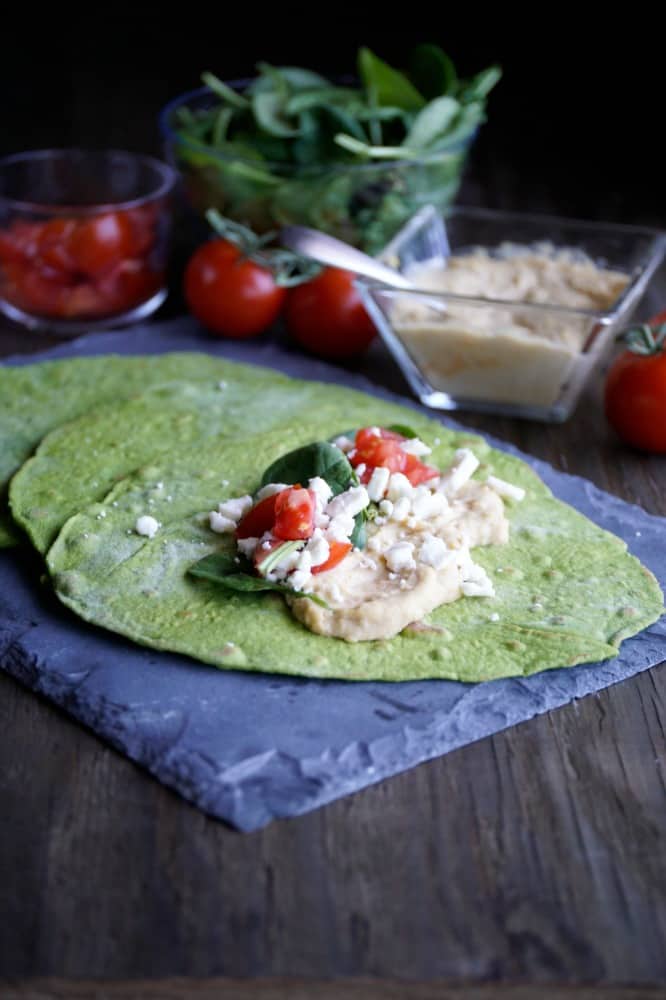 Print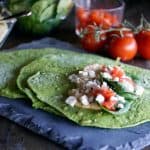 Homemade Tortillas with Spinach
---
Author:

Total Time:

20 mins

Yield:

6

1

x
Description
How to make homemade tortillas with a bright green splash of spinach.
---
1 cup

flour

1/2 tsp

salt

1 tsp

baking powder

4

Tbs oil (canola, vegetable or grapeseed)

2 oz

fresh spinach

3/4 cup

milk
---
Instructions
Combine flour, salt and baking powder in a mixing blow and add in the oil, mixing it in until fully incorporated. Oil should not be in big chunks with the flour, it should be finely distributed by mixing with a fork or your hands. Once incorporated, the flour should be able to stick to itself when pressed, but still light and floury.
Blend together the spinach and milk in a blender until smooth.
Start adding the spinach milk to your flour mixture by the 1/4 cup full, mixing as you go until you've got a play-dough like consistency. The dough should be soft and easy knead-able, but should not be overly sticky. You might not use all of the liquid, depending on the specifics of your environment. If it's too dense, add more liquid. If it's too sticky, add more flour.
Once you have your desired dough consistency (easily workable, not too sticky), knead the dough on a floured work surface for five minutes.
Roll the dough into a ball and cover the kneaded dough with plastic wrap and refrigerate at least 30 minutes up to overnight.
Once the dough has rested, cut it into six pieces and roll each piece into a ball, then flattening out manually into a round. Then, place the round, flattened dough piece onto a floured work surface and roll out into a thin tortilla with a rolling pin. The thinner you can get it, the better.
Repeat with the remaining five pieces of dough.
Place rolled tortillas onto a dry skillet or pan over medium high heat, cooking approximately 2 minutes per side or until the tortilla slightly puffs and forms air pocket bubbles.
Serve warm or place in a Ziplock bag to eat within 48 hours.
Prep Time:

15 mins

Cook Time:

5 mins

Category:

Bread

Cuisine:

Mexican
*Original recipe by Joanie Simon (JoanieSimon.com)