The Summer Fancy Food Show is an international trade show where nearly every specialty food brand you can think of gathers to show off their latest and greatest.  They come together at the Javits Center in New York City, row upon row, booth after booth of everything from cookies and ice cream innovations to twenty different brands of chocolate and more mustard than you can shake a stick at.
Of the 3000 exhibitors at the show, there were a few that stood out to me as particularly special.  So, in no particular order, here are a few of my favorites from the Summer Fancy Food Show 2017 and the reasons why.
It's no secret that carbonated water is having a moment.  But, if you want to add a little bit of sweetness to your sparkling water, DRY Sparkling does it with creative culinary-driven ingredients.  Fuji apple, rhubarb, juniper and Rainier cherry are my personal favorites.  To me, they also feel festive.  I'm always on the look-out for unique beverages that can be enjoyed at happy hour or parties in place of alcohol.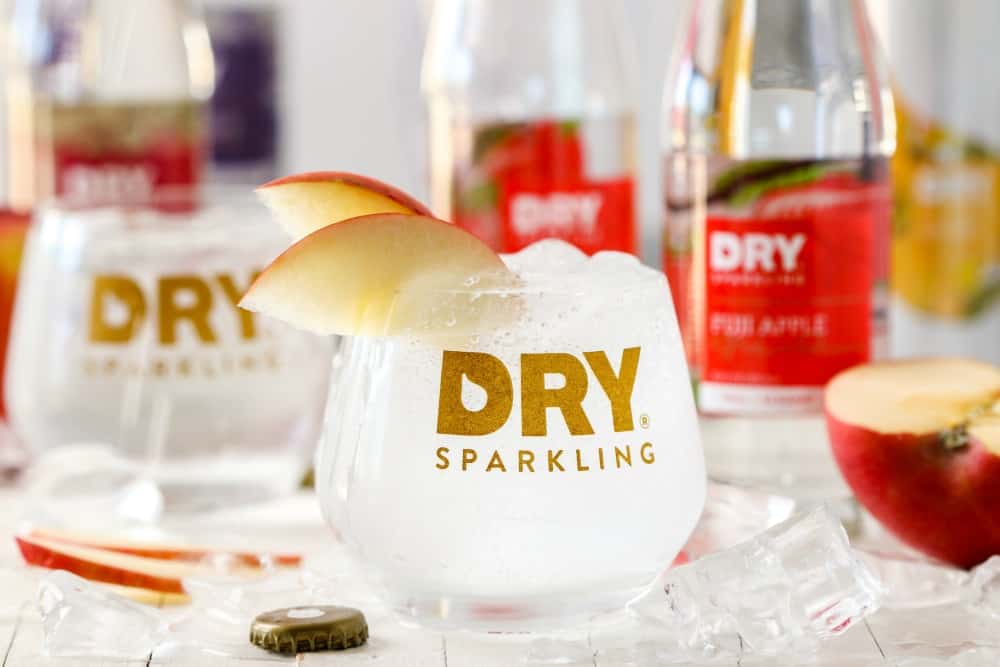 Ice cream for breakfast? That's the line they used to lure me into their booth at the show. Made with only natural ingredients, Snow Monkey is superfood ice cream.  Of course, I'm not usually the person who is particularly concerned with super foods.  But, I got excited about this product because of the taste and texture.  It's healthy, but hits those rich and creamy notes that satisfy a sweet tooth like mine.  Granted, it will never replace my beloved Haagen Dazs, but I feel a heck of a lot better about eating Snow Monkey on a regular basis.  It comes in Goji Berry and Cacao.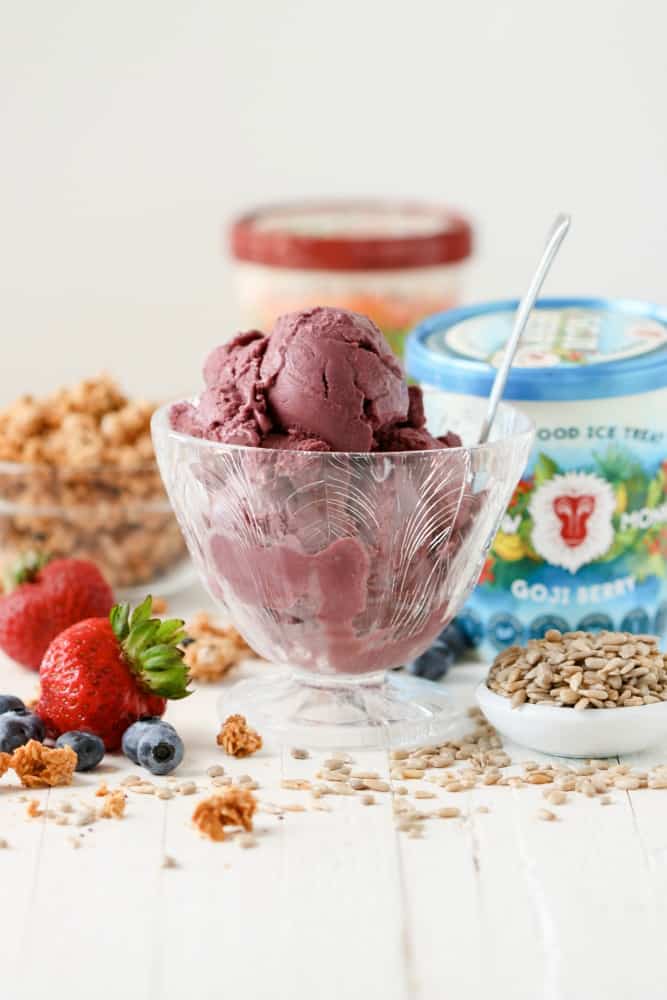 I brought home a backpack full of snack samples for the kids. Far and away, their favorite snack from everything I brought home were these fruit and veggie snacks from Nature's Bandits.   They're made with real fruit and veggies, non-GMO, and organic.  The kids also dig the packaging and the cute animal collectible cards that come in each box.  The flavor and texture reminds me of fruit leather, but thicker and more like a gummy.
I use bouillon in a lot of my recipes.  Traditional bouillon contains a lot of sodium and many brands contain a variety of artificial ingredients.  BOU is brand new and is low in sodium, gluten free and made with clean and natural ingredients.  It's the same convenient cube form, but full of flavor and none of the junk.  The chicken is my favorite and, honestly, I would make it as a cup of soup all on its own.  Come winter time, you'll see me busting these out a lot.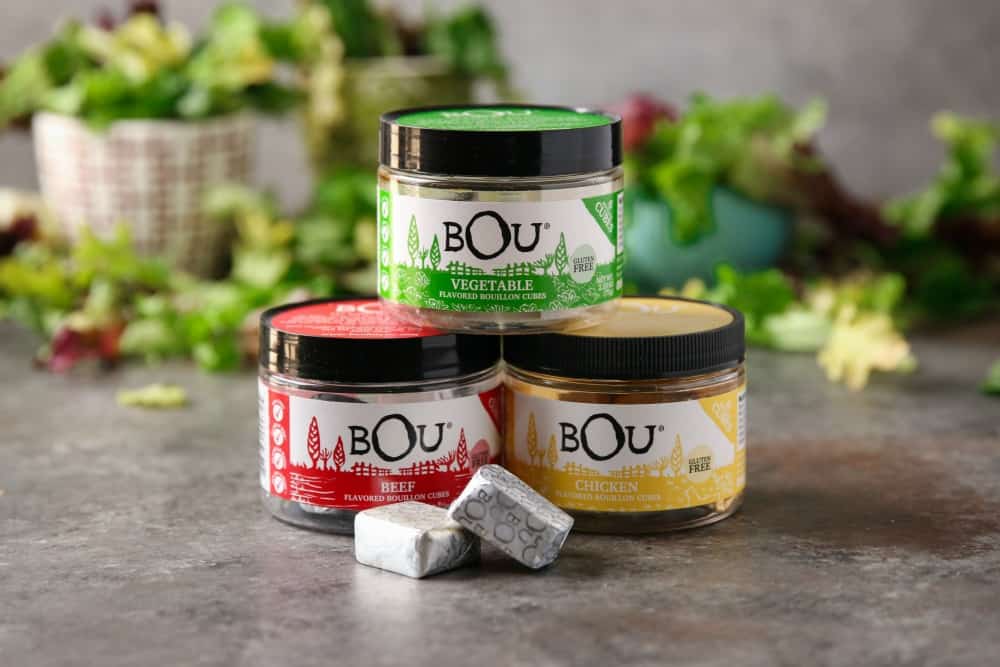 I love Nuttzo's nut butters, so I was excited to check out their newest offerings. This Power Fuel Chocolate is a rich, creamy spread made with seven nut and seed butters.  It's great on everything from toast to oatmeal, crepes to straight up on a spoon.  You can find this coming to a Whole Foods near you!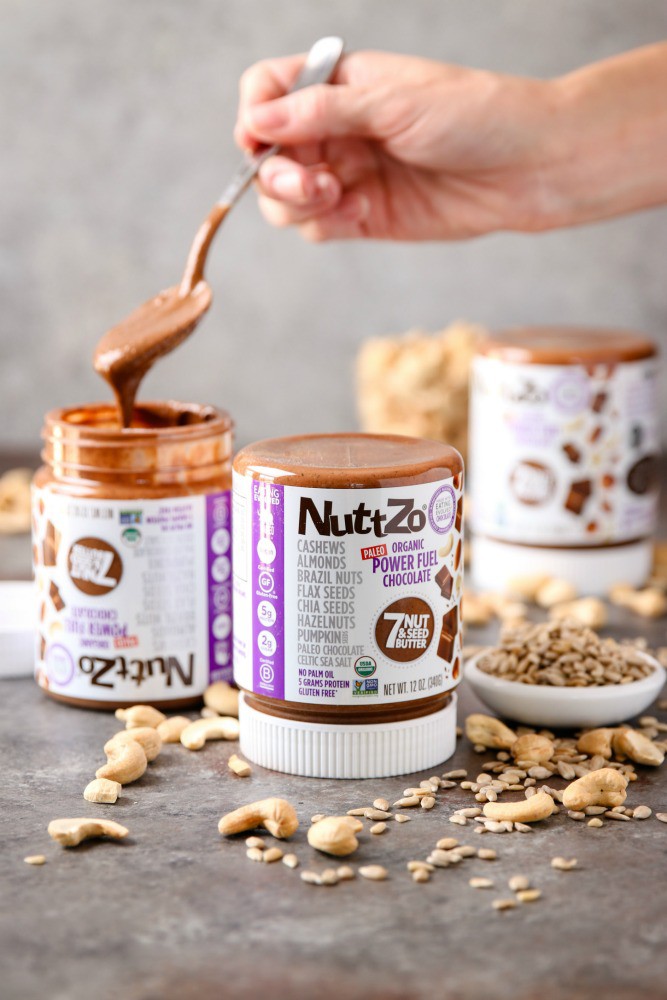 There was no shortage of meat-in-stick-form at the Fancy Food Show.  I have to think there were at least 25 booths with some sort of protein on the go kind of offering.  So, what makes Tomer Kosher stand out in a sea of Slim Jim alternatives?  For one, they use top quality kosher beef.  I mean ,you've read the Slim Jim ingredient label before, right?  There are no mechanically separated chicken parts in these sticks.  They're using only the good stuff.  Too, I have to be honest.  They're really nice people.  Justin and Matt were manning the booth.  They were clearly having a lot of fun and take a ton of pride in their product.  And they made me smile.  Good people, good food…that checks all my boxes.
This next product is the item that I walked away wanting to give to everyone as a gift.  Savannah Bee Company will probably end up on my Christmas Foodie Gift List post in November.  I won't lie that I can be quickly wooed by packaging.  Theirs is beautiful. But, they're also bee obsessed and passionate about delivering the best tasting honey products.  The Whipped Honey Chocolate is a special sweet condiment that would be a the perfect addition to everything from vanilla ice cream to waffles to scones. The stunning Sourwood Honey Gold Reserve is a one of a kind honey and they have limited quantities left.  For the foodie who has everything, this would be a very special gift.  But, order it soon, before it's all gone!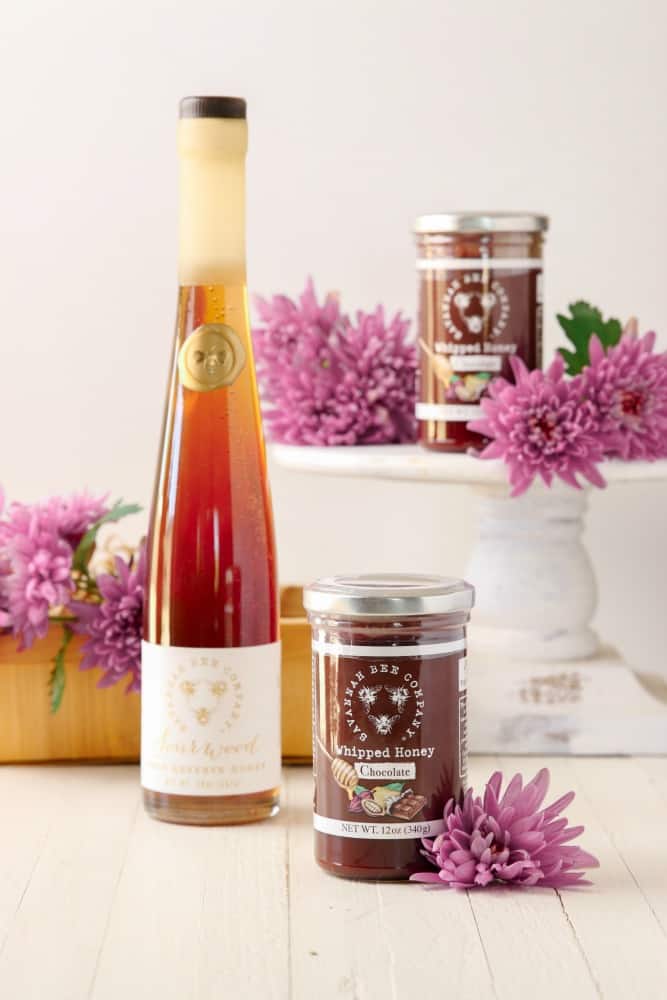 Of course, I also had my video camera on the show floor.  You might have already seen these on my Facebook Page, but just in case ya missed them, see what it's like to be at the Fancy Food Show!
Try a Zesty Lemonade with Torani!
If you're obsessed with Brownie Brittle, you will love their new cookie bites.
Melissa's always has some unique produce up their sleeves.
Fresh Coconuts at The Fancy Food Show

These fresh coconuts definitely win for the cutest thing I found at the Fancy Food Show yesterday. Melissa's Produce has so many unique and awesome varieties of produce!

Posted by Joanie Simon on Monday, June 26, 2017
Have you come across any of these products?  Let me know if you've tried them!
Have an amazing new product you've discovered?  Please let me know!  I'm always looking for new products and ingredients to add to my recipe repertoire.