These three ingredient sugar-free dark chocolate truffles taste righteously decadent and will satisfy your sweet tooth. They were inspired by an Instagram feed full of Valentine's treats.  
Dark Chocolate Truffles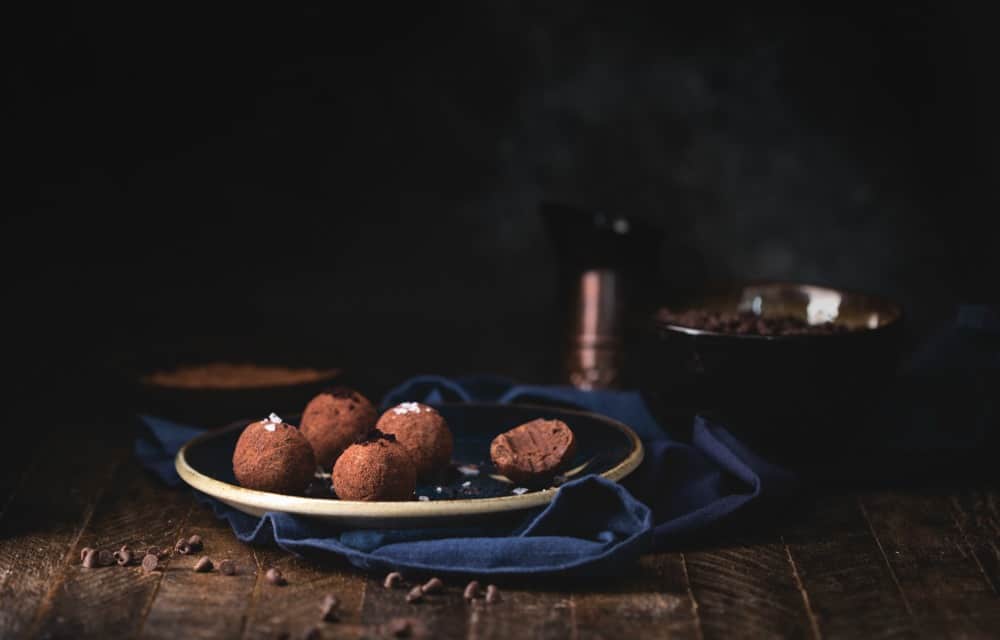 I've cut out the sugar, but I still wanted something to satisfy the need for CHOCOLATE.
Choosing the Right Chocolate Chips
I'm not reinventing the wheel on this recipe.  Truffles are truffles, but the key is to using the right sugar free chocolate.  I've experimented with a few and I really like the Stevia sweetened baking chips from Lilly's.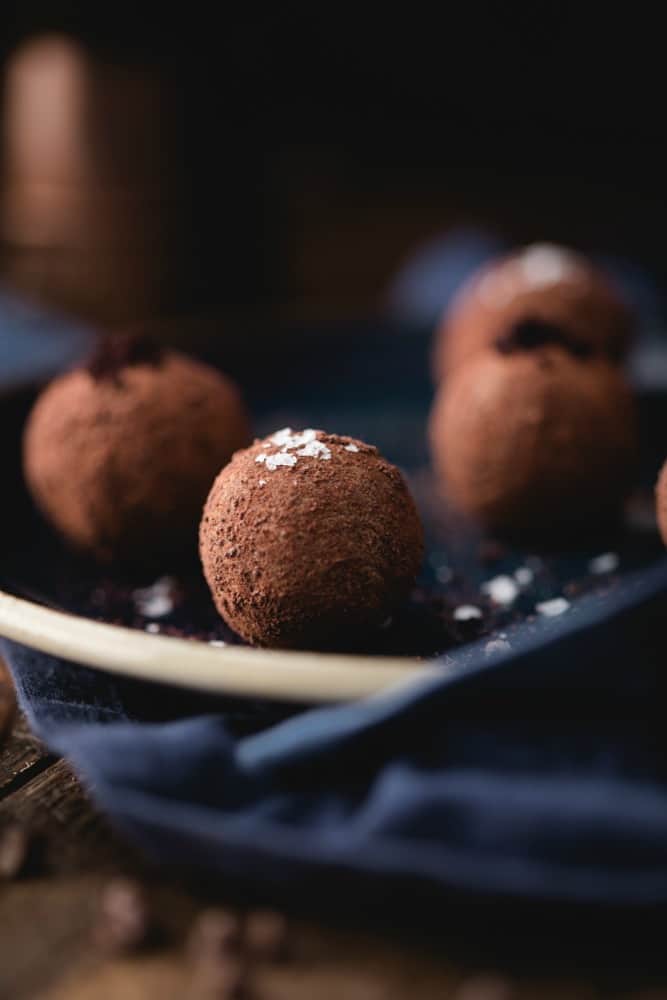 The Process
Simply place 1 bag of the chocolate chips (9oz) in a bowl.  Then put 1/2 cup of heavy cream in a pot on the stove over medium high heat and heat until it starts to bubble around the edges before it starts to boil.  Then pour half of the cream over the chips and allow to sit, do not stir, for 30 seconds.  This is vital.  We want to start to melt the chocolate, but we don't want to cause separation.  Then pour the remaining hot cream into the chocolate bowl and stir until everything is smooth and chocolatey!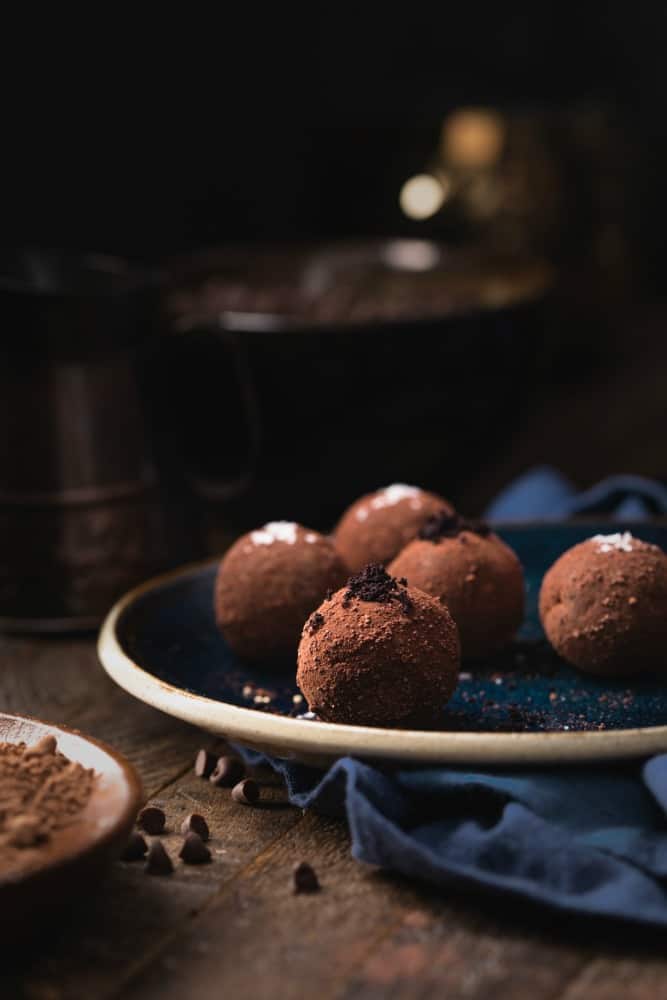 From there, place plastic wrap over the top of the bowl and then push down the wrap so that it directly touches the surface of the chocolate.  Then place it in the fridge and allow it to cool at least 30 minutes.  Once that happens, the chocolate will be thicker and much more scoopable.  I use a melon baller and scoop them into balls.
Finally, toss them in some cocoa powder and you've got truffles!  You can top them with shaved dark chocolate, sea salt, acai….lots of options!
Print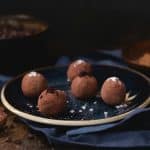 Sugar Free Dark Chocolate Truffles
---
Author:

Total Time:

25 minutes

Yield:

16 - 20
Description
1/2 cup heavy cream
9 oz  Stevia sweetened dark chocolate chips
cocoa powder
---
Place the chocolate chips in a large heat safe bowl
Heat the cream on the stove over medium high heat until a slight simmer
Pour half of the cream over the chocolate chips and allow to set for 30 seconds, then stir, then add in the remaining cream and continue to stir until completely smooth.
Cover with cling wrap and make sure the wrap touches the surface of the chocolate to prevent a skin from forming on the chocolate
Refrigerate at least 30 mintues
Using a melon baller, scoop balls of the chocolate and place on wax paper
Once all scooped, roll the balls in cocoa powder
---
Notes
These are best kept refrigerated if you don't eat them all right away.
Prep Time:

20

Cook Time:

5