A year ago I published a video on how to make a mocha and it has been my most viewed video to date.  Since then, however, I've changed the way I make a mocha.  Instead of melting chocolate, I go with Torani dark chocolate sauce.  It's worth spending the money to get the good stuff!  Also, Minos sent me their Moka Pot and it's an easy, stove top way to make perfectly brewed espresso.  In light of the changes to my methods, I figured it was time to make an updated version of my How to Make a Mocha video.
How to Make a Mocha
You'll also notice the addition of the frother.  I got that a few months back and it's so much fun to use.  In seconds, warm milk turns into the perfect milk for pouring a hot espresso drink, topped with foam.
In addition to the Moka Pot, Minos also sent me their matching sugar bowl and creamer pitcher.  The matching set is sleek, easy to clean, and fun for sharing a coffee with a friend.  I had never used a Moka Pot before this one, but the directions were easy and the final result made for the perfect mocha espresso drink.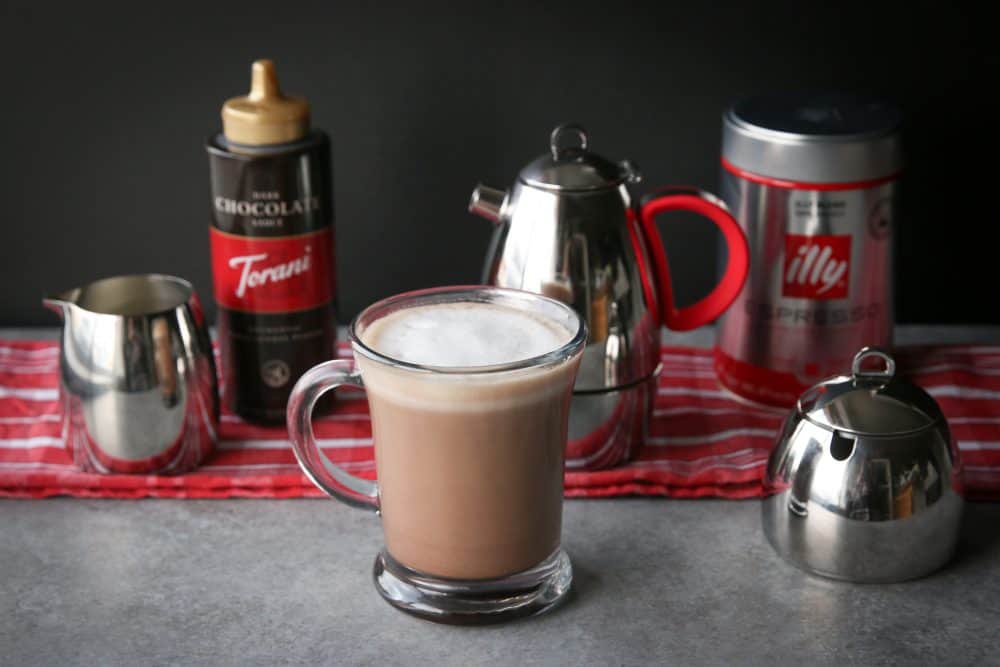 Here's to your morning/afternoon/after-dinner cup of coffee and may it be absolutely delicious.
*This post was sponsored by Minos, however all opinions expressed are true and honest.